NEWS
O.J. Jurors Begin Deliberations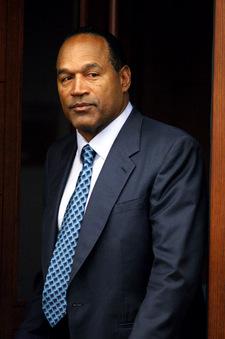 O.J. Simpson has been back in court again lately, facing charges of kidnapping and robbery after he and five other men allegedly stole collectibles from sports memorabilia dealers in Las Vegas last year.
And today, the nine women and three men of the jury began their deliberations, going behind closed doors around 8:30 this morning in Las Vegas to discuss the 12 counts against O.J. and associate Clarence "C.J." Stewart, reports the Associated Press.
Article continues below advertisement
The 61-year-old former athlete and TV personality could face life in prison if he is convicted. The prosecution claims he and five associates stormed into a Las Vegas hotel room last year and made off with thosuands of dollars in memorabilia after brandishing guns at the collectibles dealers in the room.
The defense says O.J. was just retrieving property that belonged to him, and didn't know his colleagues were carrying guns.
O.J. was cleared in the 1994 slaying deaths of his ex-wife, Nicole Brown and her friend Ronald Goldman, but later was ordered to pay the victims' families $33.5 million in a civil court decision.