NEWS
The OK! Awards: Celeb Closets We Want to Raid: Victoria Beckham, Jessica Alba, and More!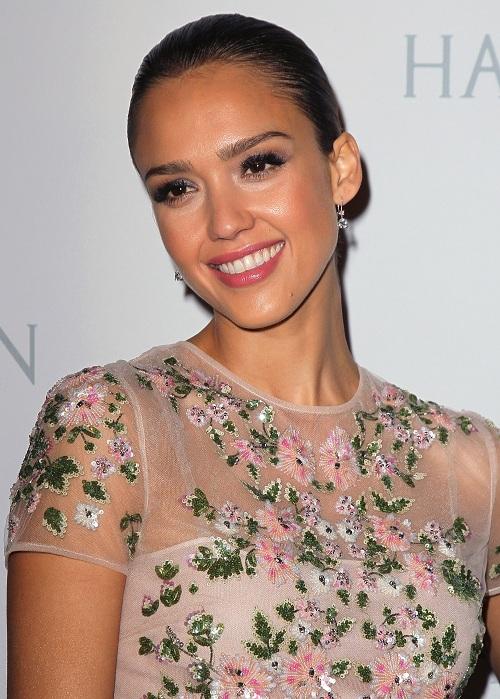 As another amazing year in pop culture comes to a close, we want to celebrate our very favorite moments! We bring you the OK! Awards. Nominations — and arguments — from our staff are below. We will be posting the nominations for a different category all week at 12 pm, and we want you to vote for your favorites! Winners* will be announced on Monday, Dec. 31.
Category 4: Celebrity Closet We Most Want to Raid
Article continues below advertisement
1) Jessica Alba
Nominated by: Laura Sassano, Writer
Laura Says: "She always looks effortlessly put-together, whether she's taking her kids to the park or she's on a red carpet. I also love that she experiments with different styles -- she's doing leather one day and an ethereal dress the next! Plus, she owns every color of denim ever made."
Nominated by: Lea Palmieri, Video Editor
Lea Says: "She always looks classy, on the street and on the big screen."
Nominated by: Dee Clarke, West Coast Editor and Lauren Metz, Writer
Dee Says: "Without question – Victoria Beckham's closet is top of my list! I'm on a diet just to fit into her tangerine cross-backed dress. Love her style – she can do no wrong in my fashion book."
Lauren Says: "The higher the heel, the closer to God, right?"
4) Emma Stone
Nominated by: Kelli Acciardo, Deputy Editor
Kelli Says: "Emma always looks chic and put together whether she's on the red carpet in a major dress or on a coffee run in jeans and a tee. Plus, I love how she has fun with different beauty looks and always switches up her hair and makeup for different outfits!"
5) Taylor Swift
Nominated by: Lauren Brown, Site Director
Lauren Says: "Nothing looks bad on her. It's like the Sisterhood of the Traveling Pants but with every article of clothing in the world."
6) Kate Moss
Nominated by: Heather Newgen, West Coast Editor
Heather Says: "I would LOVE to raid Kate Moss' closet. To me she has an amazing sense of style because she always looks effortless cool and I love the way she puts an outfit together."