NEWS
The OK! Awards: Will We Still Be Singing Along to Taylor Swift and Carly Rae Jepsen in 2013?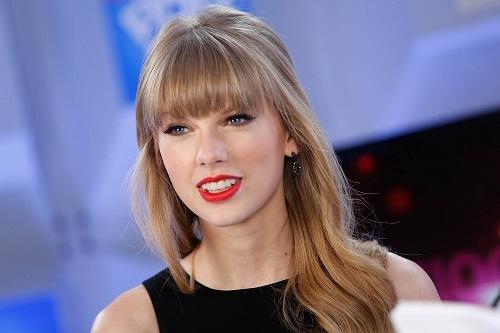 As another amazing year in pop culture comes to a close, we want to celebrate our very favorite moments! We bring you the OK! Awards. Nominations — and arguments — from our staff are below. We'll be posting the nominations for a different category all week, and we want you to vote for your favorites! Winners* will be announced Monday, Dec. 31.
Category 1: Song We'll Still Be Singing in 2013
"Call Me Maybe" by Carly Rae Jepsen (Nominated by: Lauren Brown, Site Director. Lauren says: I'm convinced there is some sort of subliminal message in this song telling my brain to love it more every time. It never gets old!)
Article continues below advertisement
"Your Body" by Christina Aguilera (Nominated by: Lea Palmieri, Video Editor. Lea says: After her office supplies rendition on Late Night with Jimmy Fallon, it easily became my favorite song of the year!)
"Some Nights" by Fun. (Nominated by: Laura Sassano, Writer. Laura says: This band's name says it all! Every time I hear this song I feel like throwing caution to the wind and living it up!)
"We Found Love" by Rihanna (Nominated by: Kelli Acciardo, Deputy Editor and Heather Newgen, West Coast Editor Heather says: I think we'll still be singing this next year because it's catchy and a great song to dance to.)
"We Are Never Ever Getting Back Together" by Taylor Swift (Nominated by: Dee Clarke, West Coast Editor and Lauren Metz, Writer. Dee says: I've sung that song in my car, office, shower – I can't get enough. Lauren says: I don't think I'll ever stop singing that song… like, ever.)
*Cast your vote and tell us your thoughts in the comments section below, on Facebook or Twitter.