NEWS
OK! Body & Soul: What I Ate Today — Paris Hilton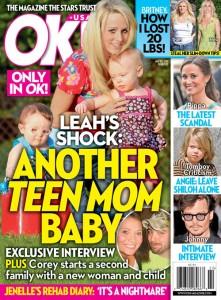 Celebrity nutritionist Keri Glassman weighs in on reality TV star Paris Hilton's diet — only in the new issue of OK!, on sale everywhere now!
Breakfast:
FATS 22g CARBS 19g PROTEIN 18g 418 CALS
"I love a big breakfast but I was in a rush, so I just made a turkey sandwich with mustard, mayo, lettuce and cheese," says Paris, who was at Macy's to promote her new Passport perfume.
Our Expert Says:
Simple Swap: "Switch the mayo for avocado for healthy fat, fiber and antioxidants," suggests Keri
Article continues below advertisement
Lunch:
FATS 33g CARBS 32g PROTEIN 17g 480 CALS
"I love salads, so I always go to La Scala and get one of their chopped salads," says Paris. Her favorite has lettuce, salami, mozzarella cheese and marinated garbanzo beans.
Snack:
FATS 6g CARBS 67g PROTEIN 2g 316 CALS
"Rice Krispies Treats!" says Paris, who admits she has a major sweet tooth. "When I am trying to be good," she adds, "I'll try to have grapes or cherries or some other fruit."
Our Expert Says:
A Smarter Sweet: "Nix the nutrient-free Rice Krispies Treat for a banana with 2 tsp. of peanut butter." explains Keri
Dinner:
FATS 18g CARBS 28g PROTEIN 43g 440 CALS
"I had Chipotle," says the super-busy reality star. "I stopped there on the way home. I just had their chicken burrito bowl. It was really good, though!"
Exercise:
Duration : 0 MINS Cals burned: 0
"Recently, I've been working so much filming my TV show and traveling that I haven't had time to work out."
Overall: Paris' Score: B-
"Paris ate a decent proportion of nutrients, but she could benefit from eating more whole foods, like vegetables, fruit, yogurt and nuts. She should also cut some of the sodium in her diet by swapping out meats like salami for tuna or grilled shrimp," says Keri.