NEWS
OK! Exclusive: 50's Name-Change Challenge!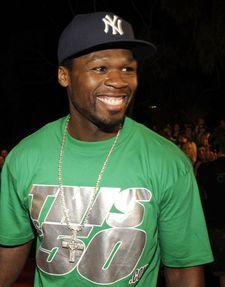 Would rapper 50 cent sound as sweet by any other name? Taco Bell seems to think so!
The fast food chain has challenged the rapper to change his name from 50--to 79, 89, or 99 Cent in connection with its new "Why Pay More" value menu for one day this summer.
Also part of the deal-- "Fiddy" (a.k.a. Curtis Jackson) must stop by any Taco Bell restaurant of his choosing and rap his order at the drive-thru using his new moniker.
Article continues below advertisement
If he completes his mission, Taco Bell has vowed to donate $10,000 to a charity of the rapper's choice. In addition, it will feed all of the guests at the Taco Bell location that 50 Cent ends up choosing.
In a letter to 50 Cent obtained on Wednesday by OK!, Taco Bell President and CEO Greg Creed writes, "We know that you adopted the name 50 Cent years ago as a metaphor for change. We at Taco Bell are also huge advocates for change... We encourage you to 'Think Outside the Bun' and hope you accept our offer."