NEWS
OK! Exclusive: Blood, Sweat and Heels Star Brie Bythewood is Pregnant!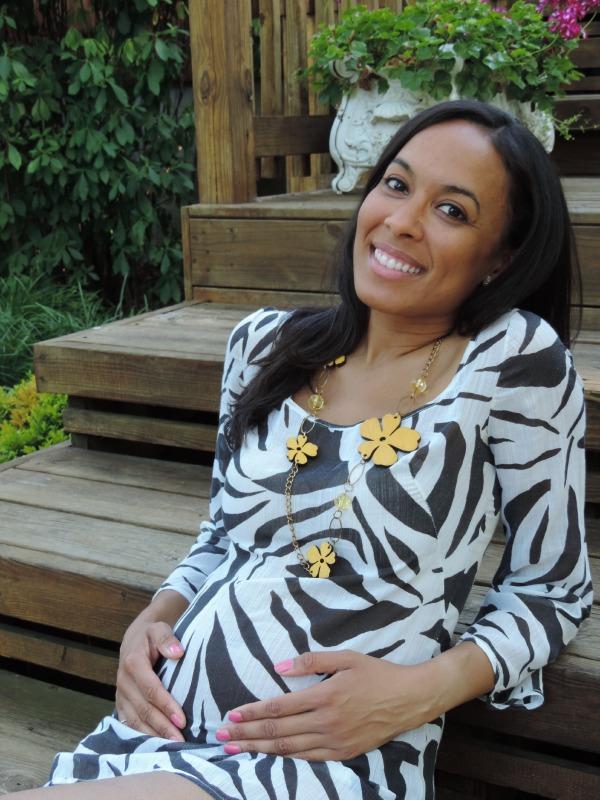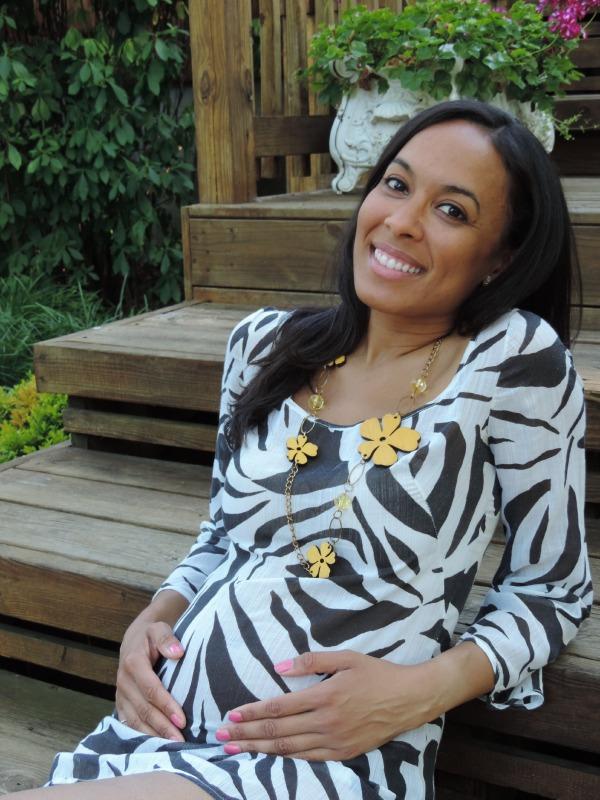 There's a baby Bravolebrity on the way! Brie Bythewood, star of Bravo's Blood, Sweat and Heels reveals exclusively to OKMagazine.com that she is pregnant with her first child. Find out what she's craving, if the baby will be on the show and of course—if she's still wearing those heels!
OKMagazine.com: Congratulations! What was the first thing you felt when you found out?
Brie Bythewood: The first thing I felt were my boyfriend's arms wrapped around me giving me the most amazing bear hug when we saw the "Yes +" sign on the pregnancy test. We were filled with the most pure level of excitement and happiness imaginable. It was an unforgettable and magical moment. We still talk about it as if it were yesterday.
Article continues below advertisement
OKMagazine.com: How are you feeling now?
BB: My entire pregnancy has been an enjoyable and easy one. I've had absolutely no morning sickness or discomfort. It's been a true joy and a breeze!
WATCH: See an exclusive clip from tonight's Below Deck
OKMagazine.com: Any cravings?
BB: To most people my cravings may seem normal, but to me, a non-meat eater, my carnivorous side came as a big surprise. I literally woke up one day craving bacon and haven't stopped eating it since. Add to that list ham & swiss cheese sandwiches, cheeseburgers and grilled chicken. And to drink, definitely lemonade. I just can't seem to get enough.
OKMagazine.com: Any maternity wear that you're loving?
BB: Thankfully I have a bunch of A-line dresses in my wardrobe so I've been able to pick through my closet and still fit comfortably in quite a few dresses, even with a baby bump. When I outgrow them though, I'll likely turn to my friend and designer Cesar Galindo because I recently found out that he has a maternity line.
OKMagazine.com: How is the Heels part of Blood, Sweat and Heels going now that you're pregnant?
Article continues below advertisement
BB: I'm still rocking my heels but I can't deny my new love of flat shoes and sneakers. I just bought the most amazing pair of Dior sneakers which might soon become my new favorite pregnancy footwear. They're colorful and adorned with gems and beads so I can pretty much match them with anything.
OK! News: See why Angelina Jolie had a truly unique wedding dress
OKMagazine.com: Who have you broken the news to already?
BB: My family and my boyfriend's family were of course the first to know, and then our nearest and dearest friends. Once we were out of the first trimester we became much more comfortable telling everyone. It's our favorite news to share.
OKMagazine.com: Do you know if you're having a boy or girl?
BB: Only my mom was told the gender of our baby because I'd asked my doctor to let her, and only her, know. About a week later my boyfriend and I hosted a gender reveal party at our apartment. My mom had a box filled with balloons, which were to be either pink or blue, so when my boyfriend and I opened it, we'd find out whether we were having a boy or a girl. We learned our baby's gender at the same moment as all of our guests. It was so much fun and the anticipation was incredible. I screamed with joy and absolute excitement when we saw pink balloons fly out. We're having A BABY GIRL!!!!!!!
Article continues below advertisement
OKMagazine.com: Have you already started to pick out names?
BB: We have a growing list of name suggestions from people, but I think we're pretty set on one particular name that we both recently fell in love with. We've agreed to keep it a secret until our daughter is born. But we're still open to name suggestions, just in case there's one out there that we haven't considered and might like more.
OK! News: See what Iggy Azalea did at a Lakers' training facility
OKMagazine.com: Have you started shopping?
BB: We haven't started shopping yet. That part is still to come. I'm sure it's going to become my new favorite hobby.
OKMagazine.com: What excites you most about becoming a mom?
BB: There are so many beautiful blessings associated with being a mom. I'm excited about bringing to life a baby that I'll cherish, love, adore, respect and protect forever. I'm looking forward to my daughter bringing out my inner child as I watch her grow. And I'm excited about being her best friend as she goes through each stage of life. I can't wait to have a relationship with my daughter similar to the relationship that I have with my mom.
Article continues below advertisement
OKMagazine.com: Will you take some time off from work and/or the show once the baby arrives?
BB: I will take some time off but not sure how long because I'm starting on a new project very soon. I can assure you though, my daughter will never be too far from me.
OKMagazine.com: Will you be doing anything differently for fashion week, wearing anything different, maybe even trying out some comfortable shoes or will it be business as usual this year?
BB: Fashion week is all about the fashions on and off the runway. I still plan to bring it.
OK! News: Find out which gorgeous country star is also pregnant now!
OKMagazine.com: We know you kept your private life private on the show, but what can you tell us about your boyfriend? How has he reacted/changed since he heard the news?
BB: My boyfriend is an amazing man. He's my best friend and the man I'd most want to call the father of my child. I'm so happy that he will be the first man my little girl ever loves. He's one of the good guys. Our relationship has continued to evolve since finding out that we're expecting a baby. There's so much love, respect, care and fun between us. We're looking forward to a future together and a growing family.
OKMagazine.com: Will we see more of him on the show now? How much of your pregnancy will be documented on the show?
BB: Neither he nor my pregnancy will be a part of Blood, Sweat & Heels. I'll eventually introduce him and my daughter, but it won't be on the show.
Are you surprised by Brie's news? Are you ready for another season of Blood, Sweat and Heels? Tell us in the comments below or on Twitter @OKMagazine.