NEWS
OK! Exclusive: Bravo's Newlyweds Couple Brandon And Craig Discuss The Journey Of Filming Together And The 'Emotional' Process Of Expanding Their Family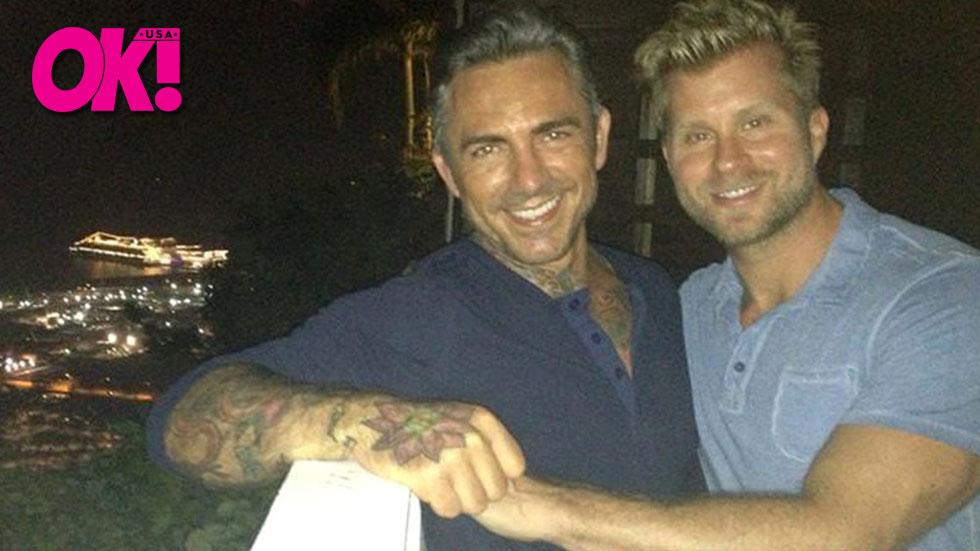 Bravo's hit series, Newlyweds: The First Year, is back for a season three with four new hot couples!
OK!Magazine.com had an exclusive talk with Newlyweds couple Brandon Liberati, a celebrity hair stylist, and Craig Ramsay, a fitness expert, as they gave us a behind-the-scenes look at filming together during their first year of marriage.
OK!Magazine.com: What made you guys decide to do the show?
Brandon: We want to show people that our marriage is no different than anybody else's. In fact, we have an easier time sometimes because we don't have gender roles that we have to follow. So it's a great opportunity to show everyone that we are just like everybody else.
Article continues below advertisement
OK!Magazine.com: What was your favorite part of filming together?
Craig: My favorite part of filming together was to have each other to rely on. It was really impressive for me to see Brandon thrive this year with filming because I have more experience in performing, but this is not performing, we aren't saying someone else's lines, we have to be authentically who we are, and to see Brandon open himself up and be as vulnerable as he has, I was really impressed with that bravery that he has shown.
OK!Magazine.com: How do you guys feel that filming affected your relationship?
Craig: In the middle of the year, we did a project with Khloe Kardashian and she said to us "if you can survive your first year of married life on camera, you will definitely make it together." And that I think was very true. It expedites a lot of issues that would come up later on because it does highlight your marriage, and you bring your issues to the table. It was insane how much we had to process and go through together because of filming responsibilities.
Article continues below advertisement
OK!Magazine.com: What can you guys tease about expanding your family and having kids?
Brandon: We are planning and working on having a family and we go through a lot of stuff on the show. It is a very compelling journey and I think it will surprise a lot of people to see. I don't think a lot of straight couples realize the process, and how emotional it is for same sex couples to start a family. I think that people generally think that it's an issue that straight couples are faced with but it's completely different. It is a very eye-opening and wonderful experience that we go through.
Craig: It's very unique what we have to go through to create a family. We have to come out a second time to our family, and our loved ones, when we want to progress our relationship and our family—and because it's different, it sometimes brings on issues for others around us. I think it will be good for America to see that journey that we have to go through. But I can tell u this, because we are intentionally doing it, it's created with such love and passion that I would hope America will respect and hopefully relate to.
To learn more about Brandon and Craig as individuals and professionals, visit their pure health and beauty website FitAndPhab.com
Tune in to watch Bravo's Newlyweds: The First Year Season 3 premiering this Sunday, January 3rd at 9/8c