NEWS
OK! Exclusive: Britney Never Involved in Indie Film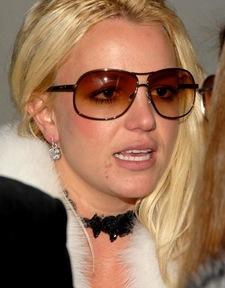 The things people will do for publicity! Late last year, the producer of low-budget film Memoirs of a Medicated Child said that he had fired Lindsay Lohan from the production — a claim that was never substantiated — and that he was "in talks" with none other than Britney Spears, even though he'd never met the troubled star.
And now come further outrageous claims that this rookie filmmaker has actually tossed aside Britney from the film! However, says a friend of the singer, Britney has never been involved in any talks regarding this project. "She's never heard of these guys before," says the friend. "She gets offers all the time but isn't interested in any at the moment. Everyone's trying to make money off her name or by trying to be associated with her. It's a false story."
Article continues below advertisement
When reached for comment, the film's producer Tommy S. Parker only served to muddy the waters further. "The rumors of Britney Spears not starring in the movie are false," Parker tells OK! via e-mail. "We still are in negotiations and the possiblity of Britney still being in the movie remains the same." As for the story — reportedly from his own publicist — that actress Samantha Falk had been cast to fill the role, Parker says, "Samatha Falk has been cast in the movie. Her involvement in the film does not affect the part we would like Britney to play."
A Hollywood insider also tells OK! that firing Britney would actually be a stupid move for any filmmaker looking to make a splash. "She does nothing but make headlines right now," the movie exec explains to OK!. "For some guy trying to garner whatever attention he can, she'd be worth putting up with whatever her problems are. At the very least, you'd make your money back on cable and DVD sales."
A request for comment from Britney's agent has not yet been answered.