NEWS
OK! Exclusive: Candy Spelling Clears the Air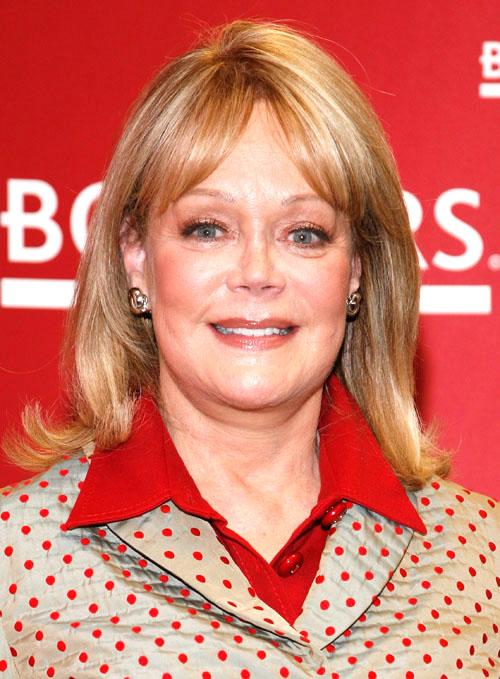 As a bright and cheery Candy Spelling signed copies of her new tell-all Candyland and greeted anxious fans at Susie Cakes in Brentwood, Calif. on Aug. 8, she took a moment to talk with OK! about her take on a reconciliation with her estranged daughter Tori Spelling.
"I have been trying and I'm never going to stop trying to reconcile with Tori. I love her. She is my child," Candy tells OK! But, despite a lonely mother's plea to get her daughter back, Candy had much to say on her absence at grandaughter Stella's first birthday party.
Article continues below advertisement
Although Candy sent back a clear cut "yes" RSVP for her granddaughter, whom she has yet to meet, Candy was still a no-show at the over-the-top lady bug-themed fete.
Defending her actions, Candy revealed to OK! that it wasn't a last minute cancellation.
"I sent Tori the email and she opened it at 10:38 in the morning," prior to the actual party, says Candy.
As seen on Tori's reality show, Tori and Dean: Home Sweet Hollywood, Tori anxiously awaited her alienated mother's presence throughout the entire bash and ended up in tears when her mother failed to arrive.
"I'm a punch line on the scripted reality show and that's kind of not what I bargained for," Candy tells OK! of the show's plot. "I'm telling the truth. It killed me, but that's what I had to do."
Despite hopes for a future reconciliation with her beloved daughter and grandchildren, Candy still has a few issues with Tori's lavish lifestyle.
"Everyone is complaining that they don't have any money now, and here Tori is doing these grand parties," Candy dishes to OK!. "She even rented a house for Stella's party."
And while she doesn't approve of being a character on Tori's show, Candy hasn't counted out the idea of her own reality TV program.
"If it was the right thing and it was scripted, I would do it," Candy explains to OK!. "I would not let someone follow me around all of the time. That would make me nuts."
By Gena Oppenheim