NEWS
OK! Exclusive: Holly Tucker of 'The Voice' Responds to Blake Shelton Twitter Drama!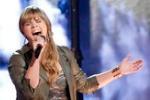 Do not mess with Blake Shelton. After this week's The Voice elimination, a critic tweeted negatively about contestant Holly Tucker and Blake went off! He ranted about the "chicken sh*t" and saying, "It's people like you... that make me sick... Holly is not only a talented singer but a great person that's simply chasing a dream.."
OK! News: What controversial thing did Adam Levine say on The Voice?
We chatted with Holly about Blake's defense of her and her favorite moments on the show. Do you think she'll hook us up with Blake in case we ever need someone to walk us safely home?
Article continues below advertisement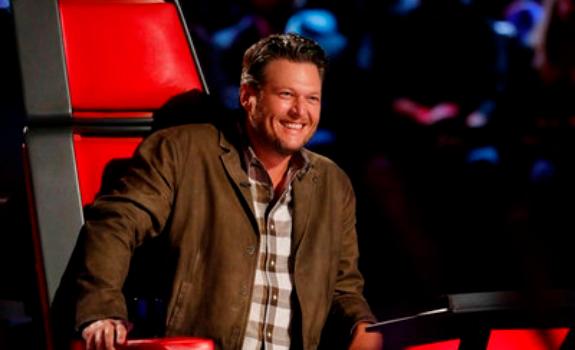 OK!: I was just reading that there was a bit of a Twitter controversy yesterday. Can you explain what happened?
Holly Tucker: This guy, a critic, wrote an article about the show and specifically about me going home and he pretty much said I'm the one nobody cares about. "Good riddance, back to Texas for you." That really offended Blake. I have learned to get a thick skin and not pay attention to any of that, because it doesn't matter what one person thinks. I know not everybody is gonna like what I do and that's fine—everybody has an opinion. I think Blake was just really mad about, it so he tweeted back and he had no mercy! It was really cool to see my coach stick up for me like that. That's why I know he was always the right coach for me. I love him to death.
OK! News: Live stream the whole Game of Thrones soundtrack now!
OK!: Were you surprised that he reacted in such a major way?
HT: Yeah I was pretty surprised by that. I know he's gone off on people before, but he didn't have to do that for me. I know I'm on his team but I'm off now, and he could've just said 'I love you, we're gonna help you out in the future and you'll be good to go,' but he didn't do that. He completely stuck up for me. I'm really happy that he did that.
Article continues below advertisement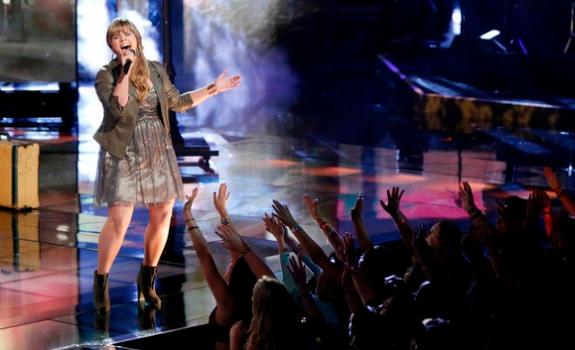 OK!: Is there a song you wish you would've gotten a chance to sing on the show?
HT: Yeah there was one that I really wish I would've gotten to sing but it's okay. I did a lot of what I wanted to do and I'm really glad I got to do "How Great Thou Art" and "Broken Wing," which is one of my all-time favorite songs to sing. It was a good run for me.
OK!: Was there any advice that Blake gave you behind the scenes that we didn't get to see on TV?
HT: Well, he's pretty upfront with how he is and the person that he is, so he showed a lot of that but he's just a really caring person. I know he's funny and jokes around a lot, but you can really tell that he cares whenever he talks because he's so invested in every part of the process and every person on his team.
OK!: So now that you've been on TV, is there another TV star that you'd love to meet?
Article continues below advertisement
HT: I don't know if his fiancé would appreciate it, but I've always wanted to meet Sean Lowe of the Bachelor, because I'm a Bachelor and Bachelorette fan. And he's from Dallas! It'd be really cool to meet him.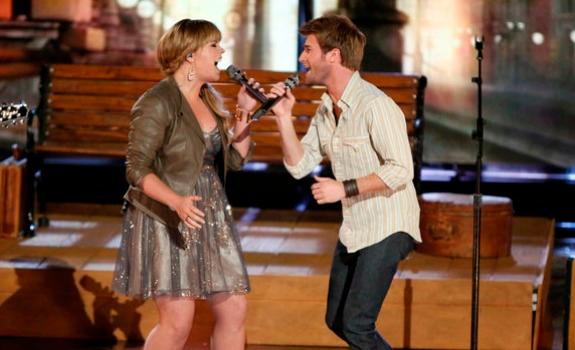 OK!: Do you have a musical girl crush, someone whose career you'd love to have?
HT: I'd love to follow in the footsteps of Carrie Underwood because she started out just like me. She was small, timid, and shy and she just has blossomed into a beautiful person and a great artist and performer over the years. I just love her. I'd love to have that kind of a career.
Are you surprised that Blake reacted that way? Would you want to be on his team on The Voice? Who are you rooting for? Tell us in the comments below or tweet us @OKMagazine.