NEWS
OK! Exclusive: Josiah Hawley of 'The Voice' Shares the Scariest Judge on the Show!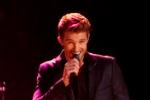 Article continues below advertisement
OK!: What song do you wish you could have gotten the chance to sing on the show?
Josiah Hawley: I felt good about all of the song choices that I did. I really love Queen, so it would have been nice to perform a Queen song, but it's such an epic band. It's one of those that you don't do because it would be a polarizing choice, basically.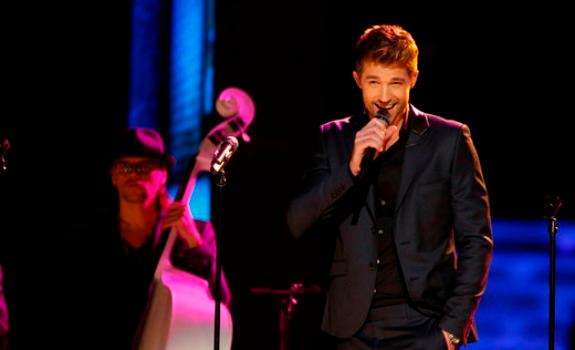 OK!: Which judge was the most intimidating for you?
JH: Shakira. She knows what she's doing! She's very sweet—I got to meet her boyfriend and her son and that was cool— but when she's on stage you better believe that she's business. She wants to win, so she definitely would be the tough one. I knew if I could impress her with my performance, then everyone else would follow suit.
OK!: Was there any advice Usher gave you behind the scenes that we didn't see on TV?
JH: Not really, other than just leading by example. There's two things I learned from him is like he has an amazing team around him and then he works really hard. That's the recipe for success, so I definitely want to follow suit.
OK!: What other TV star would you really like to meet?
JH: That's difficult! I'd love to work on Glee. And if Gwyneth decides to do a little cameo or Madonna, whoever, Cher, and I'm on it with them, no big deal!
Article continues below advertisement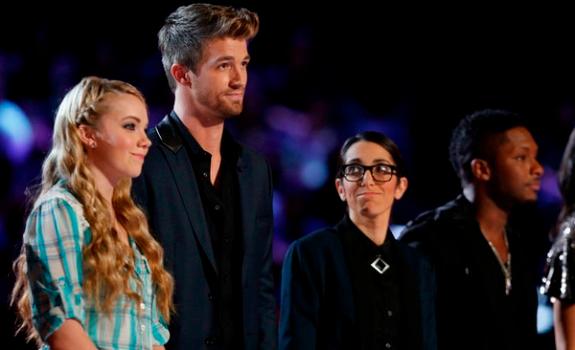 OK!: Who is your musical man crush?
JH: Let's go with Freddie Mercury. Just so much charisma, so much passion. I loved seeing how he was on stage. Usher's amazing. He's very comfortable, he's confident and he's on top of his game. It's really great to see someone who's very prepared.
OK!: What's the most embarrassing song on your iPod?
JH: I don't think it's embarrassing, but some people might—Britney Spears' "Toxic." I love that song.
OK!: Who was your celebrity crush when you were a teenage?
JH: Jennifer Love Hewitt. I always thought she was really beautiful. She had a great smile and it's the dark hair. I love brunettes. My wife has dark hair, so it's just something that's always been really attractive to me.
Are you sad about Josiah leaving the show? What role would you love to see him play on Glee? What's going on with Team Usher this season? Tell us in the comments below, and tweet us @OKMagazine.