NEWS
OK! Exclusive: Jude's Baby Mama Wants To Be A Single Mom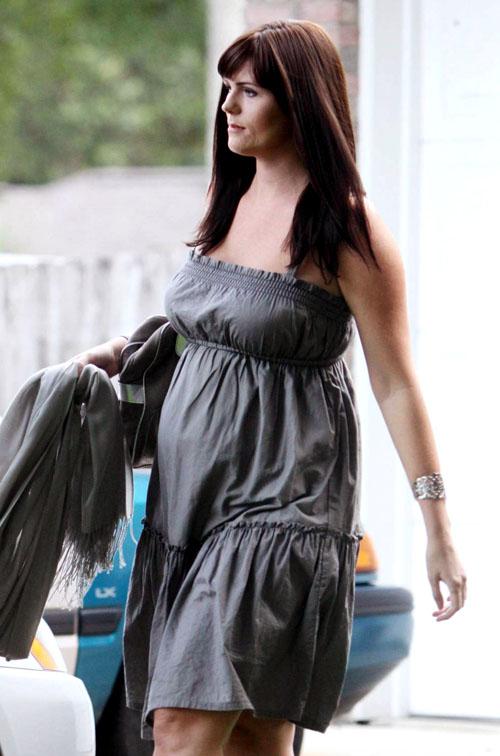 Jude Law's baby mama is happy to raise their child without the actor being around, OK! Magazine has learned.
But, then again, it's not like Samantha Burke ever exactly got used to his company in the first place, reveals our source.
While Samantha's lawyers claim she and Jude "had a relationship", a source close to the 24-year-old says it was really more like, "just a couple of meetings".
According to the mole, the divorced actor — who already has three children — picked her up while she was an aspiring actress working as a cocktail waitress in New York.
Article continues below advertisement
And although the first-time mom is said to be excited about the pregnancy, she is planning to raise the child as a single mother and share a room with the baby at her parents' home.
Samantha, who turned out to be the "mystery mother" of Jude's child, graduated from a high school in Pensacola, Fla., in 2003 and landed a few modeling jobs for local magazines before moving to New York in the summer of 2007 to take acting classes.
Samantha — who is said to be expecting a girl whom she plans to name Sofia — paid her way with a job serving cocktails at an exclusive nightclub where she regularly mingled with celebrities.
It was there, according to our source, that she met Jude around Christmas 2008, while he was in the city filming Guy Ritchie's Sherlock Holmes alongside Robert Downey Jr..
"There wasn't a relationship like her lawyers are making it out to be," said the source. "I think it was a couple of meetings and that was it."
Article continues below advertisement
The source says that the unplanned turn of events quickly put an end to Samantha's dreams of becoming an actress, and she headed straight back to Florida to move back in with her parents.
"She's really excited about becoming a mom," said the source. "And she's anxious. It's a sad situation because she's a very motivated person and she moved out there to pursue her dream career and then the situation happened.
"But I do think she's very excited about it and she has a lot of support from her friends and family."
So how are things between the movie star and Samantha now?
"There's no relationship whatsoever," said the source. "I think she knows this is going to be a single parent thing."
"She's never been the kind of person who'd want to be with someone just for a child," they added.