NEWS
OK! EXCLUSIVE: Kellan Lutz Loves Playing Emmett Cullen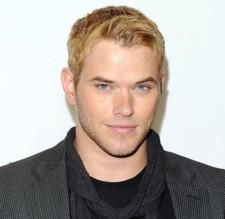 Kellan Lutz is one of the hottest vampires to ever hit the silver screen, and now as a Calvin Klein underwear model his sex appeal has skyrocketed. With the press pandemonium for Eclipse set to start next month, the Twilight hunk recently told OK! why he loves the franchise that gave him the role of a lifetime, and addressed the idea of the final installment of the Twi-saga being split in two!
"I really hope we're able to do that," Kellan told OK! about splitting Breaking Dawn into two separate blockbusters. "I love being my character Emmett, and I love this franchise."
Article continues below advertisement
What is it that Kellan can't get enough of on set?
"I love the actors, the production teams, the directors... it's great to love a job in a way that has continuous projects with it, so I hope Stephenie Meyer writes another book that we get to act in also."
We couldn't agree more!