NEWS
OK! Exclusive: Kim Zolciak Admits, "I Did Hit NeNe"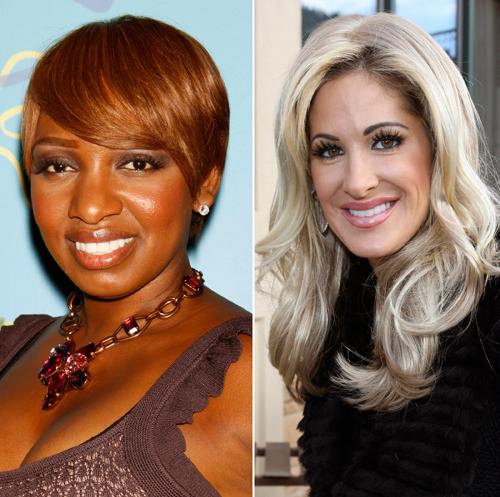 There are new twists in the ongoing squabble over an alleged Housewife-on-Housewife attack.
On Wednesday, NeNe Leakes claimed that fellow Real Housewife of Atlanta Kim Zolciak was not an innocent victim in the alleged assault in which Kim claims NeNe "choked her out."
Now Kim has admitted to OK! that she did "smack NeNe's finger" — but insists she did not strike out first.
"Kim is trying to make it seem like, 'I need an apology. I'm so hurt'," NeNe said on Atlanta's Q1000 radio station today of the fight that was alleged to have happened back in April.
Article continues below advertisement
"Well, can you please tell them what you did, ma'am?," she challenged Kim. "If you let them know what you did, then we can go from there."
When OK! put this to Kim, she said that she only touched her former best friend after NeNe put her hands around her throat.
"I was not pleased with the stuff that's coming out her mouth, but as far as putting your hands on somebody, absolutely not. I didn't touch her first," she said.
But Kim did concede: "She put her hand in my face after she choked me the first time, and I smacked her finger out of my face."
"I think I was so shocked that someone would strangle me."