NEWS
OK! Exclusive: Real Housewife Kim Set To Press Charges Against NeNe!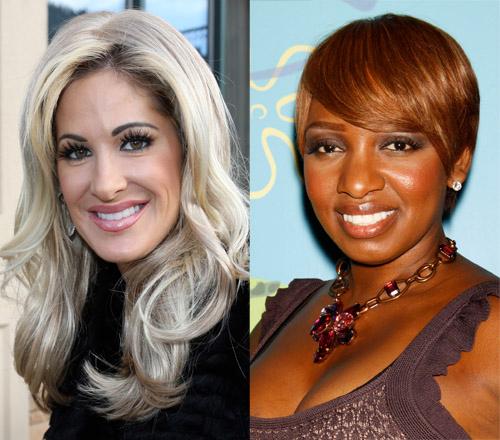 Kim Zolciak says she is going to press assault charges against her fellow Real Housewife of Atlanta, NeNe Leakes.
As OK! reported, Kim has accused her former best friend of "choking her out" off-camera — a claim NeNe has strenuously denied.
Although Kim filed a police report after the alleged attack on April 14th, she decided not to take NeNe to court.
But now Kim tells OK! that she has had a change of heart — because NeNe has publicly denied the incident ever happened.
Article continues below advertisement
Last night, NeNe exclusively told OK! that she absolutely did not strangle her Real Housewives co-star and challenged her to press charges if she believes otherwise.
"If I was her, I would take a warrant out on me," NeNe said at the G-Shock Shock The World Tour event at Cipriani Wall Street, New York. "That's what I would do."
And today Kim exclusively told OK! that that is exactly what she is going to do.
"That she's saying all these things has made me pretty upset and made me realize that I made a very poor decision to not press charges," Kim said.
She explained that she had held off on going to court because NeNe has a family and because it would have disrupted filming of the second season of the show.
But she said she is now in a position to pursue the matter.
"I got through the filming with her, but now she has gone off and said these things: you bet your ass I'm going to do the right thing," she said.
Kim's rep Jonathan Jaxson told OK!: "Kim's attorneys are taking care of this matter right now."
She claims that on April 14th 2009, NeNe arrived to start shooting a scene with her and immediately went into a rage. Kim alleges that her former friend started to point her fingers in her face, then grabbed her by the throat and began to strangle her before being pulled away.
Bravo, which airs the show, had not responded to our request for a comment before this story was posted and NeNe could not be reached.