NEWS
OK! Exclusive: MTV2's Charlamagne The God on The 2013 VMAs, Why Kanye Sucks and His Obsession With Katy Perry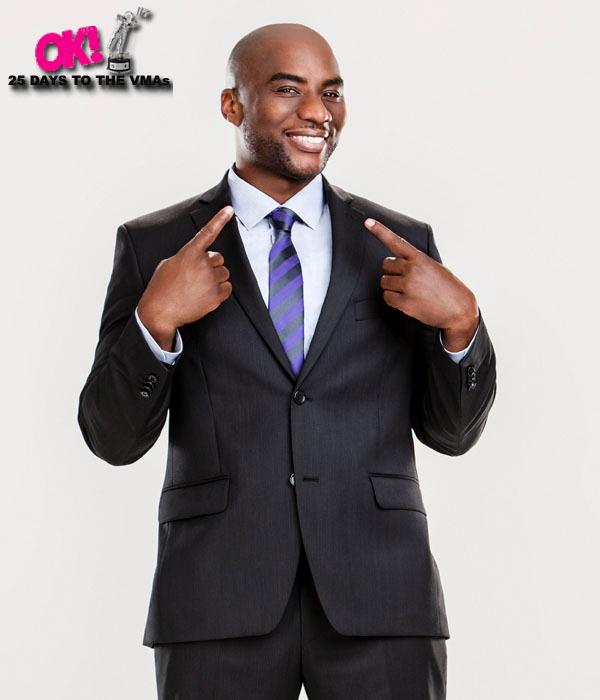 Have you started pregaming yet for Sunday's MTV Video Music Awards? MTV2 sure has. The official pre-party for the VMAS kicks off tonight on MTV2 with the first of 5 new episodes of Charlamagne and Friends, where radio DJ/pop culture commentator/all-around hilarious dude Charlamagne the God gathers with BFFs such as Big Sean, Nick Cannon and SNL's Jay Pharoah to dish on pop culture. And booooy, does he tell it like it is.
Article continues below advertisement
Photos: MTV's Best Instagram Pics Leading to the VMAS
See what Charlamagne told OKMagazine.com exclusively about what celebs he loves to hate on (ahem, Kim and Kanye), who he thinks will win the most moonmen this year, what Justin Bieber is going to reveal at this year's show and why he's like, beyond obsessed with Katy Perry. Beyond.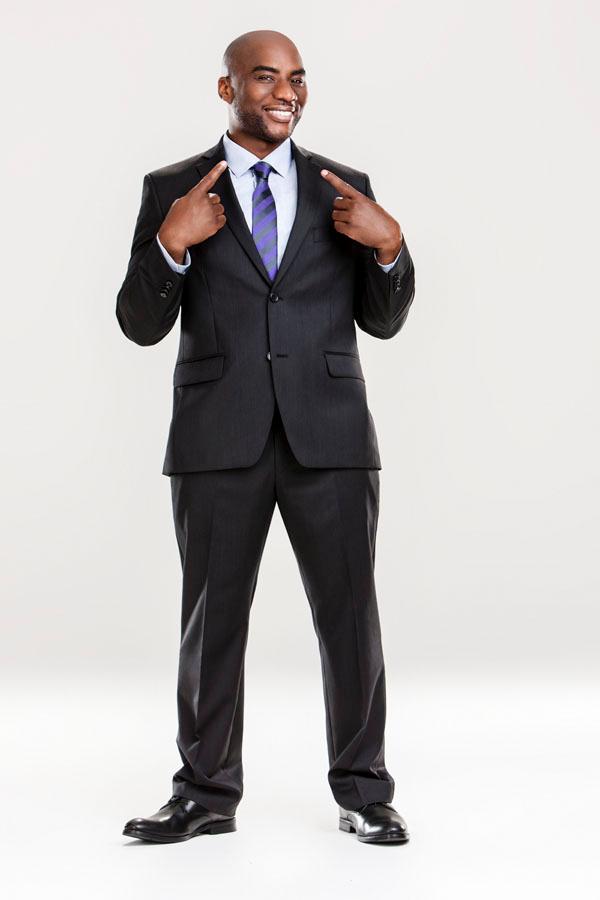 Charlamagne: I enjoy ripping into a few people. I'm very anti-Kardashian. I really wish one of them would say the 'n' word so they can go and be exed out like Paula Deen. But that probably wouldn't work because we know they love black men. And Drake is always a great target because he makes it so easy. He's the best rapper but he's also the best R&B soul singer in the game and I feel if you listen to too much Drake as a man you'll start to lactate.
Article continues below advertisement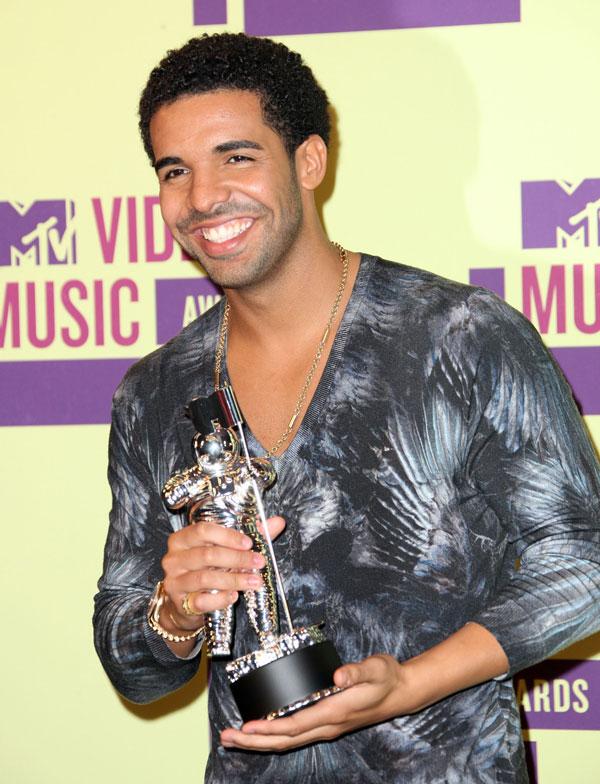 OK!: Poor Drizzy! Your show is the official VMAs pre-party to this year's show. But are you going to be at the actual show on Sunday?
C: Absolutely. I've been blessed with the opportunity to be an employee of MTV2 and MTV and I get to go to these fun things. I went to my first VMAs last year and I'm hooked. This really makes me want to bust my ass…and it's not like I wasn't busting my ass before…but bust my ass so I can stay in the MTV system for as long as someone like Sway and really get to be invited everyday. There's nothing like the VMAs. It's something that you have to experience. It's not an award show or some big party. It's an experience. You really need to go.
Photos: The 18 Best Couples That Walked The VMAS Red Carpet
OK!: I hear you have a funny story about Katy Perry from last year's show...
C: Oh! I ended up in this one area at the Staples Center that looks like a big Illuminati meeting. It was all these fancy rich people getting drunk and I was having a conversation and Alicia Keys was performing that song "Girl on Fire," which I hate. I was drunk so I was saying how I hate that record and I was drunk so I was saying how Alicia Keys is so overdramatic. And I was like why can't she be more fun like Katy Perry? And they were like, do you like Katy Perry? And I'm like do I like Katy Perry? I worship Katy Perry! Teenage Dream is my album. One of the Boys is one of my favorite albums ever. I was telling them how "You're so Gay" is my favorite record because it can totally describe Drake…"you're so gay but you don't even like boys..." It's such a good record. And they were like oh, we manage Katy Perry. I was in there having a regular, honest conversation. I could've been sitting there talking to Alicia Keys' or Drake's manager, but it just happened the right way.
Article continues below advertisement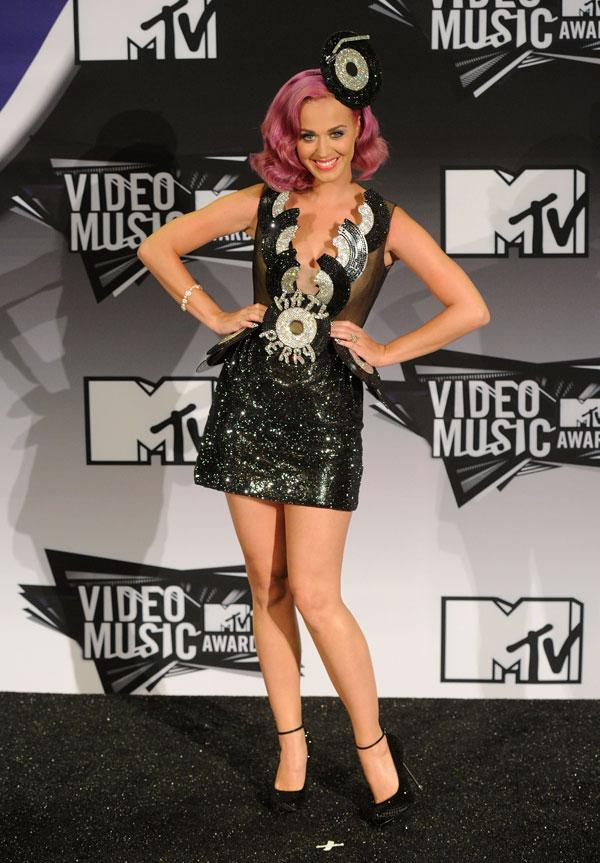 OK!: What do you think of her new song, "Roar," that she's performing at the VMAs?
C: I love "Roar." I think it's dope. It sounds very free. It's like "Firework". But with "Firework" she was saying "Baby, you're a firework," telling someone they're great. But I think "Roar" is for her. Coming out of the situation she was just in with Russell Brand and him being a freakin' douche and putting her in his comedy routine, I think "Roar" was more empowering for her as opposed to "Firework". That was for us.
youtube=https://www.youtube.com/watch?v=e9SeJIgWRPk&w=640&h=360
OK!: Who do you think is going to win the most moonmen this year?
C: I think Rihanna's going to have a big year for some reason. I think Rihanna's coming off a great year with "We Found Love" and her touring and everything. I think she's been the person who has kept her name in the headlines. Even Gaga got quiet. Katy's coming off Teenage Dream and that was huge but Rihanna's constantly relevant and the VMAs love her.
Article continues below advertisement
OK! News: Kanye West's New Interview About Kim Kardashian and Baby North
OK!: Do you have a favorite VMAS memory from the past?
C: I don't think people remember this performance, but there was one time where Diddy did "Victory" and his "I Need A Girl" record and he had people jumping around on pogo sticks. Busta Rhymes and Usher came out. I think that was a really dope performance. We all loved when Britney and Madonna kissed. And even though he's a jerk and a total douche, when Kanye did "Runaway" with just the empty seat, I thought that was dope.
youtube=https://www.youtube.com/watch?v=UuvN80NpqOc&w=480&h=360
OK!: Do you think this year we'll see another type of Kanye West/Taylor Swift debacle?
C: He'd be a fool to ever do something so incredibly stupid. You know what bugs me about that moment? Everybody, at least in the urban community, people act like Kanye West made Taylor Swift a star. Like she wasn't on stage accepting an award when he interrupted her. Like she wasn't already selling multi-platinum albums. If I were Kanye, I wouldn't even perform at the VMAs. I would perform off site. I would leave no room for error. Perform off site then don't even come to the awards show.
Article continues below advertisement
Watch: The Funniest VMAs Moments Ever
OK!: You should tell MTV that!
C: Let me tell you another thing about Kanye. Wasn't he just complaining about fame? And saying he hates the paparazzi and you're rapping about hating the paparazzi and denouncing corporations…you sure like to be in business with a lot of corporations for someone who likes to denounce them. And you sure like to be on the biggest stages for someone who hates cameras.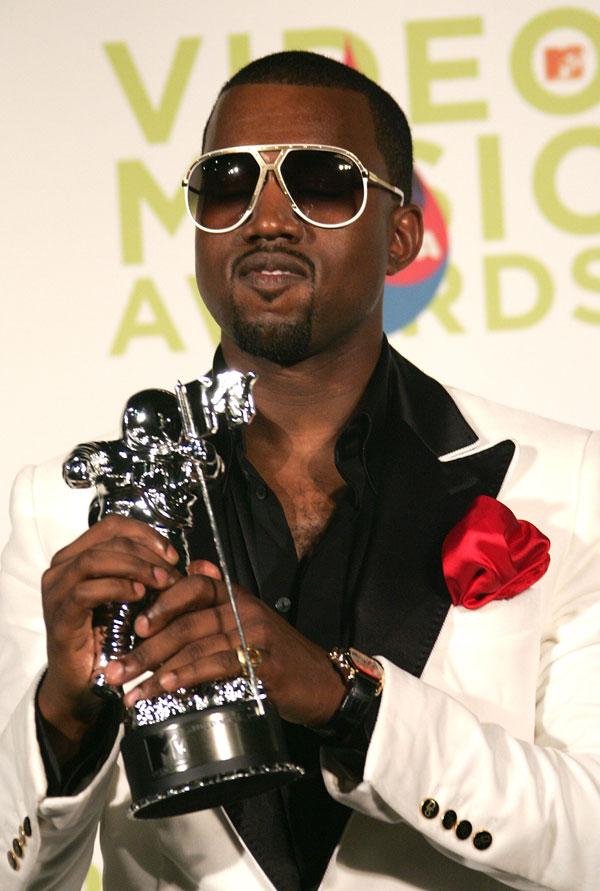 OK!: Ha, you've got a point! Any other scoop? What's some behind-the-scenes gossip about the show you've gotten from MTV?
C: Justin Bieber's going to come out on stage and he's going to unzip his skin and it's actually going to be Lil Wayne underneath. And he's going to let us know he's been punking us this last year and Justin Bieber is still that wholesome little white guy that we know and love and it's been Lil Wayne peeing in mop buckets and spitting at people and showing up naked with a guitar. Don't tell anyone I told you that.
OK! Exclusive: Win Tickets To The 2013 MTV VMAs!
Charlamagne and Friends premieres tonight at midnight ET on MTV2 and the VMAs air LIVE from Brooklyn this Sunday at 9pm on MTV! Are you going to tune in? Who do you think will win the most moonmen on 8/25? And do you agree with Charlamagne's thoughts on Kanye? Tweet us @OKMagazine!