NEWS
OK! Exclusive: Ne-Yo and Cher Lloyd Spill on Their Upcoming Collaboration!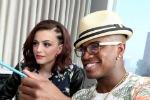 Article continues below advertisement
They're joining forces with Fruttare Fruit Bars on a very cool (and unprecedented!) project. They asked fans to tweet and Facebook what "it's all good" means to them, and they're using the responses to write an original song. We chatted with the pop duo to find out how it's going so far and what's up next for each of them.
OK! News: Relive all the performances from the Billboard Music Awards!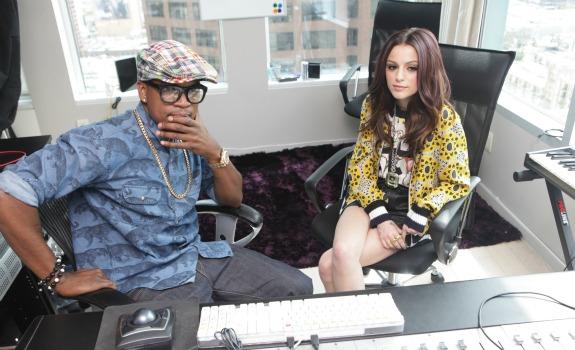 OK!: Can you tell us about the project and how it's going?
Cher Lloyd: We've been asking everyone to tweet "it's all good" moments. We've been getting quite a lot of responses from fans, which is really good. If they are lucky enough, they might be put in the song. It's been going really well, and I think we got some good stuff out of it.
Ne-Yo: From these ideas that they're sending, we're putting together a song. It's kind of a new thing for both of us to write a song and incorporating fan ideas. It's coming along quite nicely. I got to say, I haven't felt the need to choke Cher yet, nor has she felt the need to choke me.
Article continues below advertisement
OK!: You have such different sounds, so how are you putting them together?
CL: The main thing is we both respect each other and both understand that we have different tastes when it comes to writing and recording. It's important to get that message across in the song.
NY: The concept of what this song is speaks directly to the process. It's about removing all ego, all that could stand in the way of creating a quality product. Cher comes from one side of the world, I come from the other side of the world. Cher has a specific style, I have a specific style. Oddly enough, because I don't work with a lot of writers for this reason, it's been a pretty smooth process so far.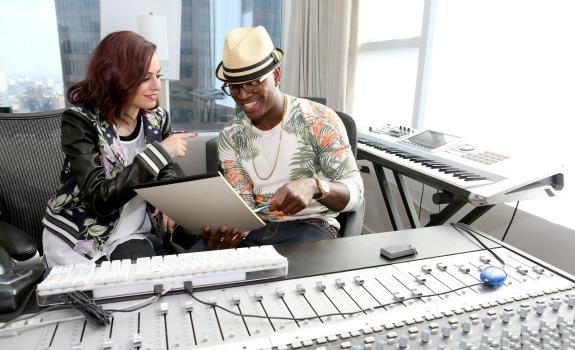 OK!: How do each of you stay positive? Do you have any mantras?
CL: I think it's important to have happy people around you. Being in this industry, there really isn't a lot of time to be angry or upset, but I tend to review my day before I go to bed. If I feel like crying, I cry. If I feel like laughing, I laugh. For the most part, I'm pretty good.
NY: My mom said, in the grand scheme of things, don't sweat the small stuff. It's about rolling with the punches. Pain is a part or life. Sometimes, it's going to damn rain. That's just the truth of the matter, so why sit back and be stressed about it? That's the way I've lived my life these 33 years and I'm doing pretty good for myself, if I do say so myself.
Article continues below advertisement
OK!: You just quoted one of your songs!
NY: Did I? Yes, I did.
OK! News: Stream a summer party playlist here!
OK!: That's great. What else are you working on in your own careers?
CL: I am about three songs away from having a completed second album. I'm pretty excited about that.
NY: I'm about to get started on my sixth album, within the next month or so. The current album, R.E.D, is in stores right now. We just dropped another single off that, "Should Be You," featuring Fabolous and P.Diddy. I've got a bunch of artists of my own that are developing. I just finished a little run with Malibu Red, a drink that me and the folks at Malibu came up with. I's coconut rum and silver tequila combined. We're not even out a full year yet, and we're already global. As much as you can for as long as you can, that's the motto.
What do you think the song will sound like? Are you a fan of Ne-Yo or Cher? Do you think this a cool fan idea? Tell us in the comments below or tweet us @OKMagazine.