NEWS
OK! Exclusive: Paula Defends Her Wackiness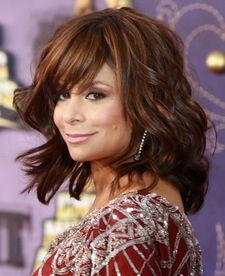 A full 48 hours after Paula Abdul's infamous on-air foul-up, where the American Idol judge somehow managed to criticize finalist Jason Castro for a song he had yet to sing, and it was still a hot-button topic for the singer at Thursday's Lupus L.A. 2008 Orange Ball at the Beverly Wilshire Hotel in Beverly Hills.
After Paula fumbled through a speech honoring Daniel J. Wallace, M.D., Chairman of the Lupus Foundation of America, she made reference to Tuesday's mini-fiasco by telling the crowd, "no one understands me. By the way are you singing two songs tonight?"
Article continues below advertisement
The off-the-cuff comment got a laugh and a round of applause from the crowd. Afterward, Paula told reporters, "I have fun poking fun at a situation that is so ridiculous and I love that people laughed."
As for the incident itself, the "Straight Up" singer told OK!: "It was a silly thing. I did exactly what production told me to do. We were all confused as judges. We weren't told until it was live. They kept changing it."
Regardless of the confusion that ensued during the live broadcast, Paula has received an outpouring of fan support on the internet and she's thrilled that her popularity prevailed. "I'm overwhelmed and I'm beyond happy," she says. "I appreciate people for understanding and coming to my defense."
And despite the occasional flub during her speech at Thursday night's event, Paula did manage to open up to thank Dr. Wallace — who also happens to be her personal physician — for how he "keeps her going when I don't want to get out of bed" and when "the smile on my face is not real." But before anyone gets concerned about her health, the platinum-selling singer and dancer assured reporters, "I'm fine. Actually I'm great."
She was even good enough to give OK! an Idol winner prediction – David Cook. "He's always been my pick," she explained.
By Jon Warech