NEWS
OK! Exclusive: 'Pregnant & Dating's Kiesha Miles Dishes On Her Favorite Shows About Pregnancy And Her Old Friend, Kandi Burruss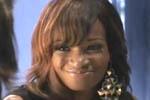 We write about Teen Mom, we write about the OB GYNs on Married to Medicine and we write about 16 & Pregnant, so obviously, we are going to write about Pregnant & Dating. It's the new show premiering tomorrow on WE tv that's about knocked up ladies who are no longer with their baby daddies and are looking to find love.
Watch: The New Trailer for Pregnant & Dating
And we got two of the gals from the show on the phone so we could pick their brains about the show. First up? Kiesha Miles, who you may recognize as being a member of the 90's girl group XScape (with Kandi Burruss!), who got pregnant from a guy she was just friends with. Read on to see what she told OKMagazine.com about her dates' reactions to her baby news, what it was like growing up with a teen mom, what she learned from watching other shows about pregnancy, and which other reality star she thinks is a great single mom. It's all below!
Article continues below advertisement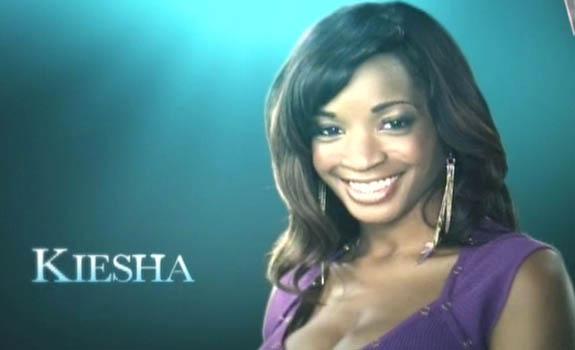 OK!: Congrats on Pregnant & Dating! How did you get involved with the show?
Kiesha Miles: Actually, I'm back and forth between Atlanta and L.A. a lot because my family's in Atlanta, so I found out I was pregnant when I came back to Atlanta. A friend that had heard about the show called me and asked if I would like something like that and I was like, "I don't' know because pregnancies are very, very tough on me." I've lost my last two babies. Then I thought about it and thought it would be a great experience, so why not?
OK! News: Why We're Excited for Pregnant & Dating
OK!: For how long throughout your pregnancy did you tape the show?
KM: We started taping maybe about three and a half months in, but I didn't show until I was 6 months. The only thing that showed on me was my boobs. My boobs grew two cup sizes within the first two months. So it was hilarious. But we started taping maybe three and a half months into my pregnancy and we went all the way up until about the eight months when I had him.
Article continues below advertisement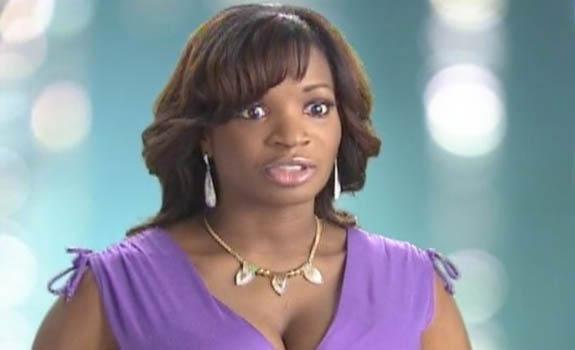 OK!: Do you consider yourself a reality star yet?
KM: I definitely have to wait and see what happens with the show, but I'm so excited about it and everyone around me is so excited about it that I'm positive that it's gonna do well. I consider myself a mommy-star right now though. Like I feel like a super mom.
OK!: Do you watch any other reality shows?
KM: You know what show I'm addicted to? Judge Judy. I think she is so amazing, I can not stop watching her. Is that considered reality? Me and my son we watch Judge Judy everyday now.
Photos: A Look Back at The Relationships on Teen Mom 2
OK!: What about pregnancy shows? Are you into any of those?
KM: When I was pregnant I was addicted to that show on TLC, A Baby Story. When I watched it I thought it would help to prepare me for when I delivered, but I can say that nothing prepares you for that situation. Everything that I had practiced and watched on TV it didn't apply to my pregnancy, to my delivery because when they gave me my epidural it only numbed the left side of my body, so I felt everything on the right side of my body. It was just completely different than anything I had seen on any of those shows.
Article continues below advertisement
OK!: In the first episode you talk about how your parents had you as teens. Do you feel like shows like 16 & Pregnant portray pregnancy more accurately?
KM: Well my mom's teen pregnancy, she's told me all about it. It was so hard on her because even though a lot of teens were pregnant back in that day, it was frowned upon. It wasn't a great thing. It wasn't a great experience. But TV didn't prepare me for what I went through in my pregnancy. I really hope that this show will show a different side of what you experience when you are pregnant. There are so many single women that are pregnant. You never really see that, how it feels. You never really see what you go through as a single lady being pregnant, and I really hope that this show will change that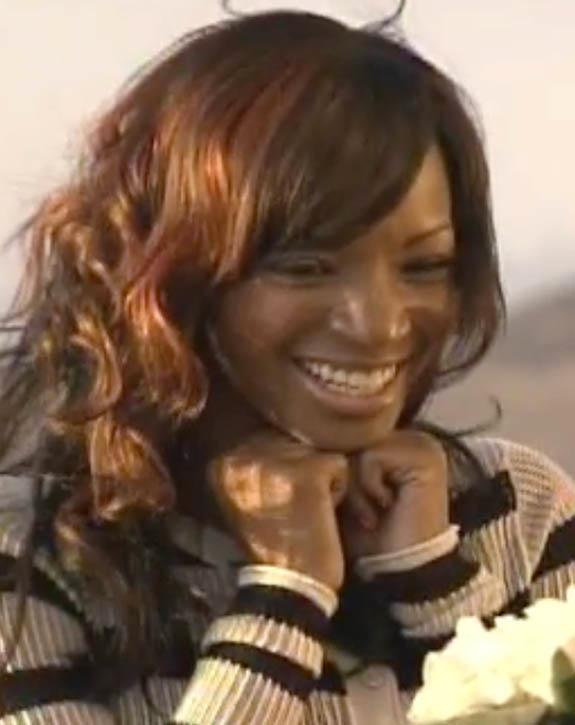 OK!: So what was your dating experience like while pregnant? Was it mostly good or terrible?
KM: Yes, a little bit of everything. My pregnancy was a secret and I wasn't showing. I could go on dates without telling anybody. I had refused to reveal it immediately. I just didn't feel like everybody deserves to know my business. There were some different reactions to saying I was pregnant. Some great, some not so great. (laughs). I think for me, rejection is something that I'm so afraid of, so the hardest part about saying it for me was feeling like I was going to be rejected.
Article continues below advertisement
OK! Exclusive: Catch Up on All Things Married to Medicine
OK!: When you were going on these dates, what were you looking for or not looking for in a boyfriend?
KM: What I wasn't looking for was a replacement dad, and I made that clear from the beginning. I wasn't looking for a baby daddy—that wasn't the goal. I just wanted somebody to care about me, and if they became a bigger situation, to make sure it was a great man to be around my son. Before I was pregnant, the kind of guy that I liked was a different type of guy. I liked a guy that could show me a good time, could party a little bit, but now, with a son, I want somebody that is more about being responsible and really, really showing me love and not just a good time.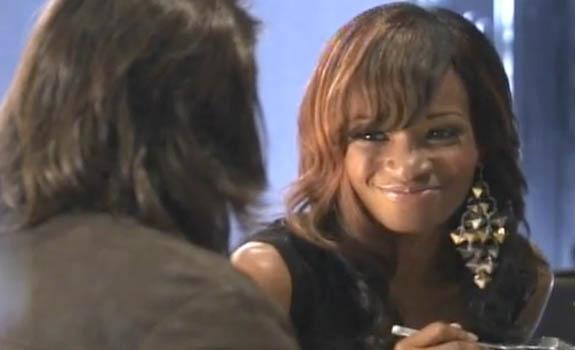 OK!: By the end of the season, will we find out if you found love or not?
KM: Yeah, I think so. I'm excited about it and I can say this. You know how you go into a situation always expecting the worst? I was open to it, but I wasn't expecting for anything solid to come out of it and I will say that I was pleasantly surprised with the experience.
OK!: Which of the girls' stories on the show do you find the most compelling?
Article continues below advertisement
KM: When I watch the previews and everything, I'm most interested in Megan's story. I think that the fact that she knew exactly what she wanted and didn't care really what the guy thought, that interests me. I was pretty shocked by some of the things that she said, but I can't wait to see more of her story. I also liked Shana and two of her girlfriends were pregnant together. I thought that was pretty cool. I would have loved to have had some girlfriends pregnant with me at the same time.
Photos: Pop Singers Who Have Reality Shows
OK!: Did you find it hard to balance your music career and your pregnancy and filming the show?
KM: Music was probably the hardest thing to balance because I was so crazy emotional. I had a hard time writing music sometimes and I had really, really bad morning sickness, so a lot of time I just didn't have the energy to write music. Filming the show was easy. They sent a car to get me, to go to the set and it was such a easy, easy process. I don't even think it would be that easy if I wasn't pregnant. I think I got lucky by being pregnant and filming because they just catered to me.
Article continues below advertisement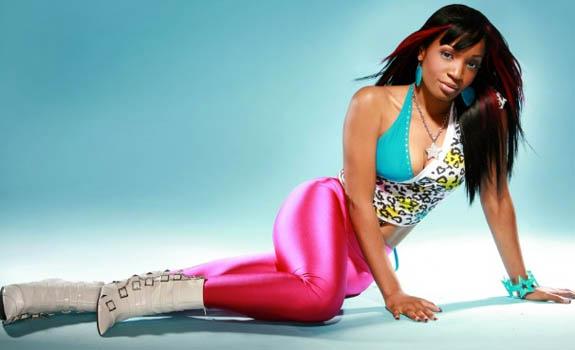 OK!: I know you were in a band XScape with Kandi Burruss from Real Housewives of Atlanta. Do you guys still keep in touch?
KM: I haven't seen Kandi in a long time. Really since I moved out to L.A. Oh you know what? I did see her at Rocco's Chicken and Waffles. We ran into each other and had a very long conversation because our experiences in Xscape were pretty identical so that was something that we talked about for a long time. And she went to school with my brother, so we have family ties.
OK!: You should reach out to her about advice for being on a reality show!
KM: You know what, that's true and even more than that, Kandi seems to be a great mom so I definitely, now that I'm a mom, I'd love to talk to her about how she's dealt with being a single mom.
OK! Exclusive: Kandi Burruss Reveals Wedding Details
Pregnant & Dating premieres Friday, May 31 at 10pm on WE tv! Are you going to tune into the show? Think Kiesha's going to find love on the show? Tweet us @OKMagazine!
And come back tomorrow to read our EXCLUSIVE interview with Pregnant & Dating's Megan Aballi!