NEWS
OK! Exclusive: Ray J Talks Love Advice and Why Bad Girls Are So Hot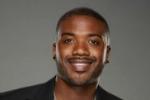 Here's what you may know about Ray J so far: He is Brandy's little brother, and he is inadvertently responsible for the entire Kardashian empire. Here's what you'll find out in this interview: He is actually really funny and nice!
OK! News: Watch Ray J's new video to see if he's mocking Kim Kardashian or not!
Ray is the host of the new show Bad Girls All Star Battle, a spinoff of Bad Girls Club on Oxygen that airs Tuesdays at 8pm ET/PT, and is working on an album, so OKMagazine.com chatted with him about dating bad girls and other love advice. Check back in tomorrow for part two, when he'll be chatting all about his new music and that notorious song, "I Hit It First."
Article continues below advertisement
Watch: Is Ray J's next song about Kim, too?
OK!: Why do bad girls get the guys?
Ray J: They keep it real. Bad girls are a little more aggressive at times than other girls, so they get what they want and sometimes they take what they want.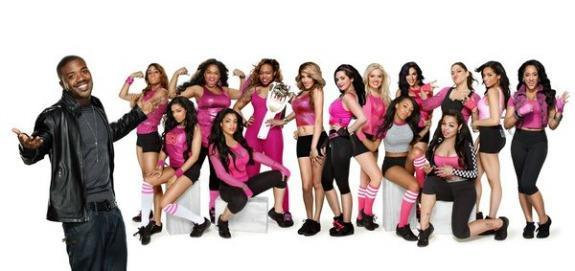 OK!: Have you ever dated any bad girls?
RJ: Oh yeah, for sure. I've dated bad girls in my time.
OK!: Were you burned by any of them?
RJ: Yeah. A bad girl can emotionally make a guy feel like a girl because they break hearts, too. A bad girl is dangerous because she might be honest with you and say, "Listen you're not the only one. I just want you to be my friend," and sometimes that might affect a guy in a weird way.
OK!: What have you learned about women from hosting Bad Girls All Star Battle?
RJ: I've learned how to take control more. You've got 14 girls in one house and it gets so intense, so as the host I have to be the authority figure, to balance it out and calm things down.
OK!: You wrote a whole book on this topic, but how do you know if your man is going to cheat on you, and how do you avoid it?
RJ: I think the way you prevent your man from cheating on you is to just have a good understanding about who he is first. If you know that the guy you're with is a player and he's already kind of living the life, you know what you're getting yourself into. You have to be real with yourself. If you're with a guy who's got the looks, he's got the bread, he had a good life, he's single, he's a bachelor, you gotta be a little careful with that.
Article continues below advertisement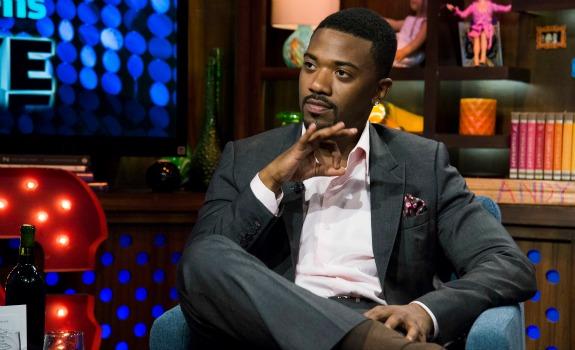 OK!: What are the do's and don'ts of sending sexy pictures?
RJ: The do on sending sexy pictures is that you stay on somebody's mind all day. The bad thing is that you're not just on their minds—most of the time they're showing their friends and everybody else, so you're on a lot of people's minds all day.
OK!: Can you expect that if you're sending a photo he's probably showing it to his friends, no matter how good a guy he is?
RJ: Most of the time. If you're his girlfriend, then probably not because you don't want to show your girlfriend's stuff to your friends. But if she's just one of your friends, oh, that picture is being shown to the whole crew, better believe that!
OK!: Are you dating anyone right now?
RJ: I'm dating my career. I'm in love with it. I gotta focus on it because I'm coming around the corner in my life to where it's about to be time to settle down, and I have to go out with a bang. This is the finale years for me, in my crazed world.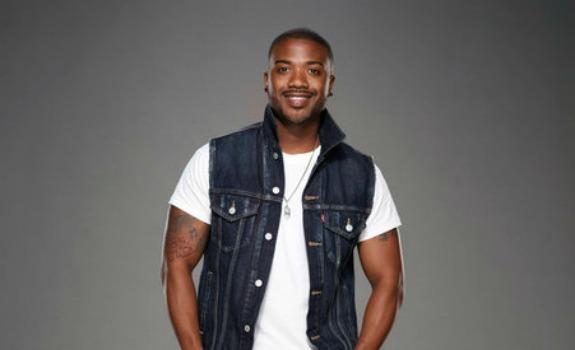 OK!: Are you looking for a serious girl?
RJ: Just a regular girl, with a cool job. I'm good on the celebrities. I've been down that road, and it's a roller coaster ride, and for me I don't like roller coasters. I would love a teacher, I would love a lawyer, I would love an aspiring lawyer. A doctor! A nurse! A gynecologist!
Who should Ray J date next? Do you think he gave good advice? Do you watch Bad Girls Club? Tell us in the comments below or tweet us @OKMagazine.