NEWS
OK! Exclusive: Real Housewives Of Potomac Star Robyn Dixon Still Recovers From Bankruptcy— Will This Affect Her Upcoming Season?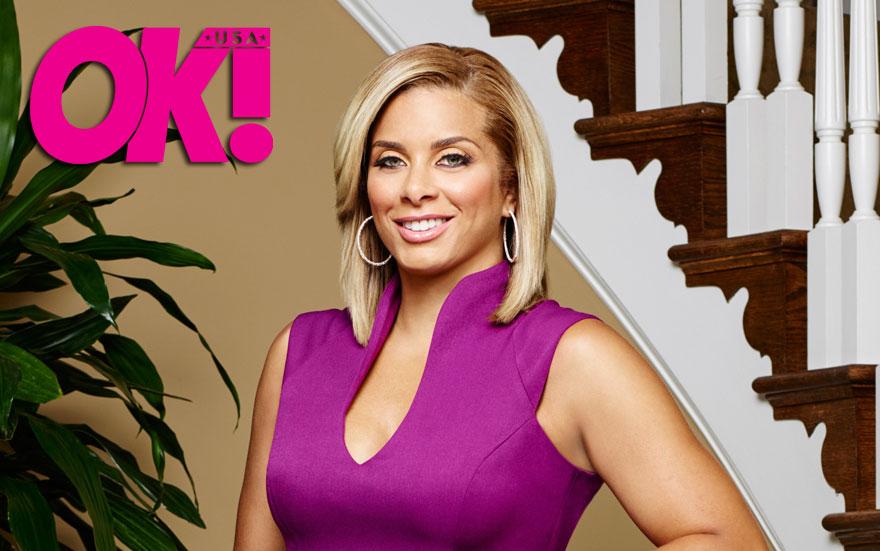 The Real Housewives of Potomac star Robyn Dixon star learned 'money doesn't always buy you happiness' the hard way!
The new series' star exclusively revealed to OKMagazine.com that she is still recovering from her financial crisis that happened 2.5 years ago.
"I'm back on track," Dixon, 36, revealed about her current finances. "It's not perfect. It's not where I want it. We are still dealing with repercussions from everything that's happened to us."
Article continues below advertisement
But the ex-wife of former NBA star Juan Dixon claims she didn't blow through her money.
"When you hear someone has filed for bankruptcy, people picture people in the casinos just like throwing money in the air," she explained. "No, that's not what happened. There are clear reasons why we went through what we went through, and some things we could avoid. Some things we couldn't."
The mother of two is now trying to pick up the pieces in hopes of reconstructing her life.
PHOTOS: Rehab, Fake Illnesses, And Divorce! The Biggest Housewives Scandals Of 2015
"So right now, it's a building process," she added. "You don't recover overnight. But as long as you stay strong and positive, it will all work out eventually."
In fact, Dixon believes through all the hardships, there was a silver lining in the experience; it served as learning process.
"What doesn't kill you, makes you stronger," she said. "Very cliché, but having money when you are young and fresh out college, it honestly means nothing. You don't learn real life until you're actually kind of faced with some kind of struggle or hardship."
Article continues below advertisement
"I appreciate everything that I've gone through because I think it's made me a more well-rounded person," she continued.
Dixon is now focusing on her career as both a housewife and a publicist and event manager at TAA PR in Washington, D.C.
"Our office is in D.C., but I am allowed to work from home," she added. "I do go into the office on a weekly regular basis as well."
PHOTOS: 'Don't Be All Uncool!' The 10 Most Epic Catchphrases Of Real Housewives
"In the PR kind of world, you have more meetings out in the field with clients and at site visits," she explained. "So I have a very flexible job, which I appreciate as a mother with two kids. I want to be there for my children as well."
Be sure to tune into the season premiere of The Real Housewives of Potomac on Bravo Jan. 17 at 9 PM ET.
Reporting by Lindsey DiMattina.