NEWS
OK! Exclusive: Vanessa's Parenting Secrets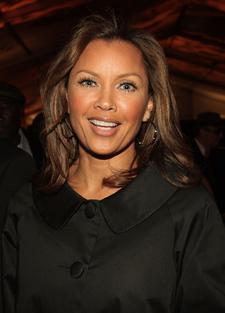 Just because Vanessa Williams is on the hit TV show Ugly Betty doesn't mean her four kids are spoiled.
Her oldest kids--Melanie, 21, Jillian, 19, and Devin, 15--get used, not new cars and only if they get jobs first.
"Getting your own car is a privilege," she tells OK! at Allstate Insurance Company's Home for the Holidays teen safe driving event in NYC on Dec. 2. "Being able to fill the car up with gas requires money that comes from somewhere. So if they can earn the money to fill their own car up, that makes them motivated to have their own freedom. It's all part of teaching them responsibility."
Article continues below advertisement
During the event, Williams, 45, insisted that her son sign the Allstate contract, in which he promises not to text, drive with friends or drink--in addition to wearing his seatbelt at all times--and if he breaks a rule, he will lose his driving privileges for two weeks.
Sounds pretty hardcore! But Devin says his mom a "mix of both" laidback and strict.
"I certainly have standards and expectations, and if they aren't met, there are consequences," Vanessa, who gave up her Miss America crown in 1984 after nude photos of her emerged, tells OK!. "But I also allow my kids to have freedom and allow them to explore life. I'm not extremely rigid, but they do know there are consequences with every action."
When it comes to peer pressure, Vanessa says, "Hopefully I've established a good sense of self with them, which starts in the very beginning--feeling that you're comfortable in your own skin. They're not easily swayed."
Williams says that while she stays pretty busy on the set of Ugly Betty, she would love to do Broadway again. The actress appeared in Into the Woods back in 2002, but says she'd love to give the stage another crack.
"The dream role I always loved was Anita from West Side Story," she tells OK!. "But I'm too old for that now. I would love to originate a role on Broadway. We'll see if that happens."
Calling Broadway!
By Valerie Nome