NEWS
OK! Hottie of the Day: Harry Styles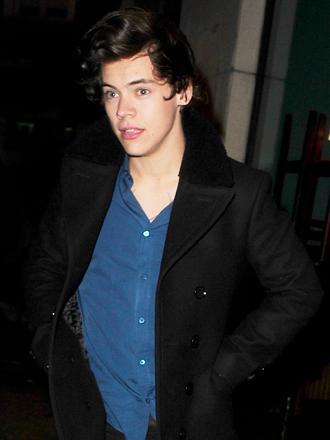 We cried a river when we found out that Harry Styles might be branching out from One Direction and flying solo, and this photo of Harry without his fellow 1D guys is not helping matters.
Photos: Why The Wanted Are Hotties of The Day
Sure, this pic was snapped of Harry outside a London club last night after a friend's birthday party, and he's obviously allowed to have other friends, but we can't help but feel like something is missing without Zayn, Liam, Niall and Louis by his side. He's still a hottie though, right?
Article continues below advertisement