NEWS
OK! Hottie of the Day: Jaden Smith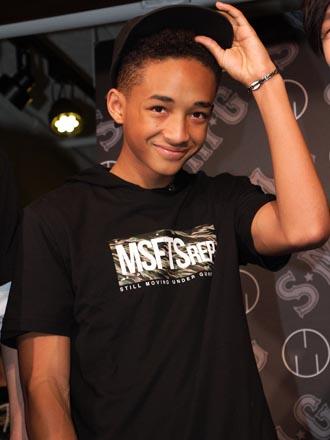 We'll be honest—Hottie of the Day was slim' pickins today. Every single celebrity was at the Met gala, and since we didn't want to feature a suited-up guy from that event, there weren't many other people to choose from. We're not saying that today's pick, Jaden Smith, isn't worthy of the title. We just feel a little gross choosing him because, you know, he's 14 years old.
Article continues below advertisement
But we feel less gross about our decision because Jaden (Will's son, of course) was in Japan promoting his new clothing line, MSFTS, which is a very grown up thing to do. So doing adult things like that sorta makes him seem older, no? Just us?
OK! News: Jaden Speaks out on Dating Kylie Jenner
Jaden is also traveling the globe with his dad to promote their new movie, After Earth. So yup. This kid is busy.