NEWS
OK! Hottie of the Day: Taylor Lautner Lifting Up His Shirt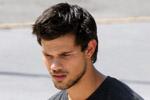 Taylor Lautner is currently filming his new movie and it may or may not involve shirtless scenes. Tay was spotted by the paps on the New York City set of Tracers, the 2014 action flick where he plays a bicycle messenger and gets caught in a love triangle (kinda reminds you of Jacob Black on that motorcycle in Twilight, no?), but what really matters here is that in a few of the photos, he is lifting up his shirt and exposing his six pack abs. Like this:
Article continues below advertisement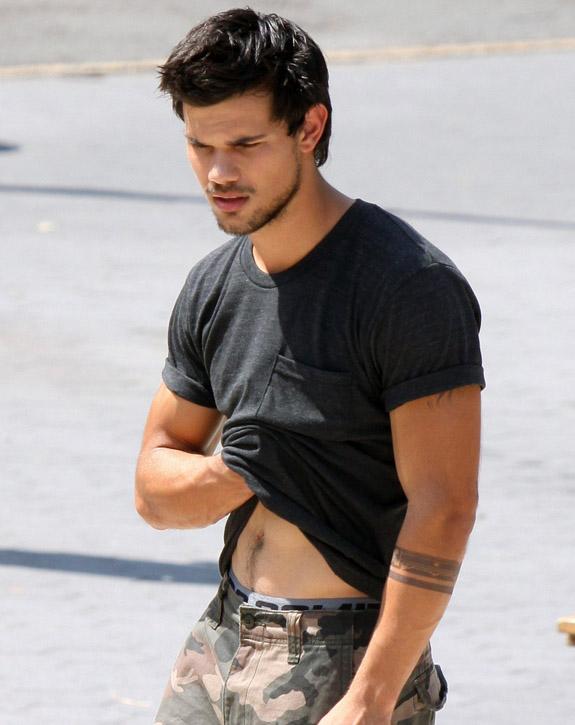 Watch: Is This Taylor Lautner's New Girlfriend?
Even though he's not beefing up as Jacob Black anymore, Taylor's still got that bod of steel, which is comforting. It hasn't yet been confirmed that he will infact go sans shirt in the film, but we are hoping these pics are indicative of yes, more shirtless Taylor is yet to come. But until that happens, he's certified Hottie of the Day.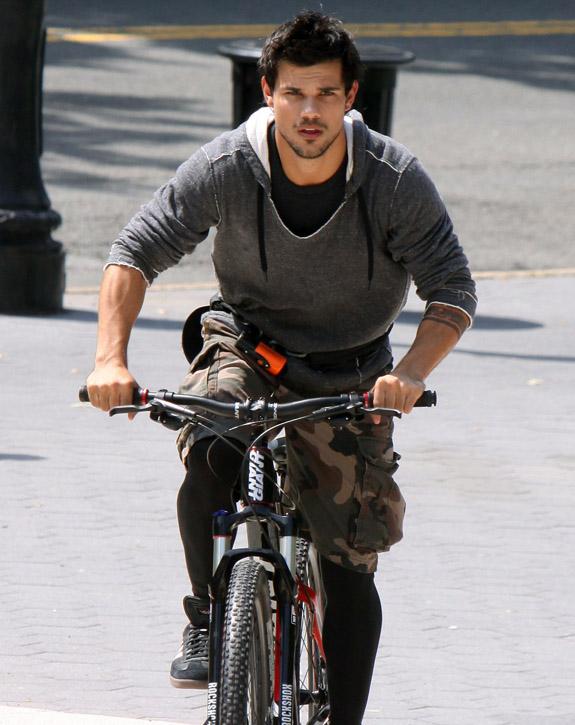 Do you think Taylor's hot? Do you miss Twilight? Tweet us @OKMagazine!