NEWS
OK! Hottie of the Day: Jared Leto With His Golden Globe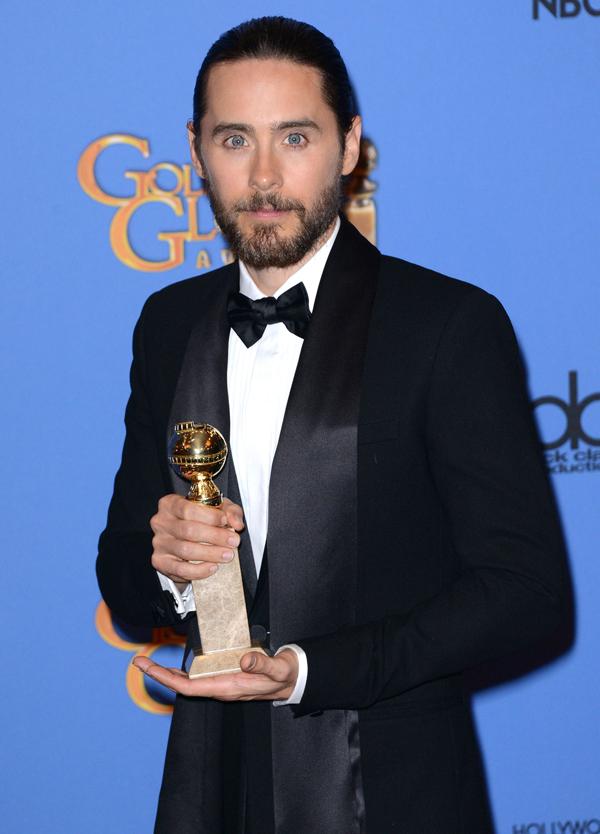 Overall, I'm happy to say that I was pretty thrilled with who won at last night's 71st Annual Golden Globe Awards. Leonardo DiCaprio more than deserved his win for Best Actor, Amy Adams finally won a globe for her work in American Hustle, and Jared Leto took home the honor of Best Supporting Actor for his amazing portrayal of an HIV-positive drag queen in Dallas Buyers Club. I think I'm probably most thrilled by Jared's win, though, mainly because him winning meant him going up on stage to accept his award and make a speech, and thus him getting tons of screen time:
Article continues below advertisement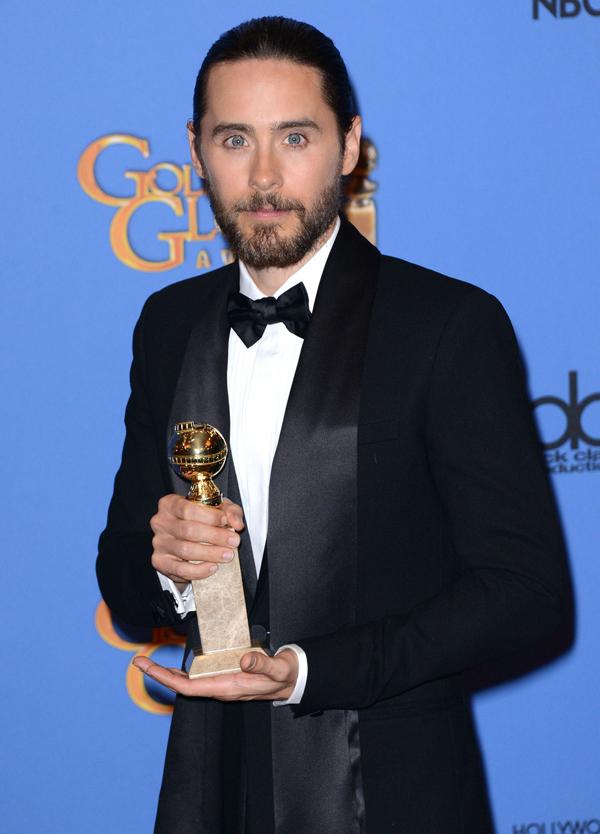 I read somewhere that Jared got down to 114 pounds for filming, which is gross (yet impressive and proves his win is deserved), but last night he looked muscular, and gorgeous, and I'm kind of digging the bun thing that was happening in the back of his head. And we can all agree that he kinda looks like Jake Gyllenhaal with that beard, right? So many reasons why he's OK! Hottie of the Day, so little time.