NEWS
OK! Interview: Cuba Gooding Jr.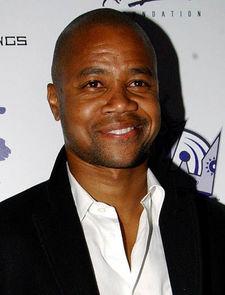 Cuba Gooding Jr. spoke to OK! at the panel discussion for the Boys and Girls Club, of which he is an alumnus. Currently starring in the Ridley Scott crime drama American Gangster, Cuba spoke candidly about The Boys and Girls Club as well as his new film.
Where would you be without the Boys and Girls Club?
I don't have to think about that. But I don't know with my situation I would have been exposed to those bad elements. I didn't have anywhere else to go and my mom is a very religious person and she raised us Christian and she never tolerated drugs so I don't think I would have went that way. But I might not have found the opportunities as an actor and found that outlet. I might have been locked up. You just don't know.
Article continues below advertisement
What advice do you have for other young kids struggling and facing the adversity you did?
You can't do it on your own. You need help, especially kids in the inner cities who don't have the opportunity to participate. It's okay to say you don't want to be alone. It's okay to ask questions about your body. You need to be around people who respect you. Don't let people disrespect you. My mom says don't open the door to the devil. Surround yourself with positive people.
You have American Gangster coming out. What was it like working with Ridley Scott?
He's the king. He knew every aspect of every scene. He knew the statements he wanted you to make. He had his hands on everything. It's great when you work with great directors like that. I've worked with a few- Cameron Crowe,… As an actor you have to bring to the table your creative input. But when a director like Ridley Scott says I want you to do this this way, you know when he gets to the editing room he has a reason for it. It's like watching a masterpiece.