NEWS
OK! Interview: George Clooney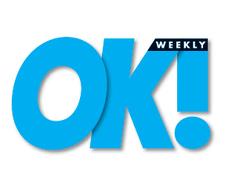 The buzz of a newsroom is in George Clooney's blood. As a kid, he regularly visited the TV studio where his newscaster dad, Nick Clooney, worked. Fast forward 30 or so years, and George, 44, is back in the cauldron of a newsroom with Good Night, and Good Luck, a film about broadcast journalism in America. In the black-and-white movie, David Strathairn stars as Edward R. Murrow, Robert Downey Jr. plays a news reporter and George plays the show's producer Fred Friendly, as well as directing and co-writing the movie. Here, George talks about the project, out Oct. 14.
Article continues below advertisement
George, do you want to be a journalist?
No, I don't have the talent for it honestly. I tried it when I was young. The people who do this well are those who ask the right questions and are fearless.
How did you choose which character to play?
I really didn't want to act in the film. It isn't fun directing yourself. I took it because it's a big enough part that I could help get the money needed to make the film. I'm proud of the fact that I'm in those scenes and you never look at me.
Would you like to direct more?
I direct when I can. Realistically, it's about finding the script that I have some interest in or writing a script I have some interest in, but this was subject matter I know pretty well. It was a big part of my life, and I researched the hell out of it.
How realistic was the film set?
We had a real newsroom set up with typewriters and the New York Times, the New York Post and the Washington Post of the day. I would go in and we'd have two cameras rolling, and I'd go, "What's your lead?" and they would pitch their stories. We'd do it the way I watched my dad put together a news program. It had energy I really loved.
Article continues below advertisement
It's also a buddy movie. What do you like about buddy movies?
I like ensembles, not so much buddy movies. I've had all my successes out of ensembles. I like working with people that are friends. I have a fun set. I think it's healthy, and good work comes out of it.
This is a very serious film, but then you've starred in fun projects like Ocean's Twelve.
Those are the things that bought me a nice house in Italy. I like those projects. I think if my sellout is Ocean's Eleven, I'm doing okay. If it's Batman & Robin, I'm in a little trouble (laughs).
What are your thoughts on celebrity journalism?
There was a tremendous amount of celebrity journalism before 9/11, and then it seemed to stop. I'm not one to attack it. Sending Brad Pitt to Africa so that 18 million more people can understand about the plight of people there — if that's part of the trade-off, I think that's okay.
How do you feel when you read about your love life?
You have to think on a much grander scale. It's a pain to have a bunch of photographers hanging outside your house. I'm not complaining. I'm just saying it's a rotten thing. But, I must forever defend their right to be there because the idea of stopping them is so much more dangerous because it's the first step toward censorship.
Article continues below advertisement
How did growing up in conservative Cincinnati affect you?
We had Jerry Springer as mayor for a while. I gotta say something funny about that guy. He was a friend of ours. He was really sharp and articulate, and we liked him. Then he got into that show. I saw him not long ago, and I said, "I'm ashamed of you. My father's ashamed of you. You more than anyone know what you're doing." He knows better; that to me is shameful.
Who would you like to interview, dead or alive?
Jack Kennedy would've been fun. Did you ever watch his press conference right after the Bay of Pigs? Amazing. He comes up there and says, "What happened yesterday was my fault, and I take full responsibility." The first question from the press was "Sir, is it your fault?" He goes, "I just said that." The second question was, "What's Jackie gonna wear to the…"