NEWS
OK! Interview: Jerry Ferrara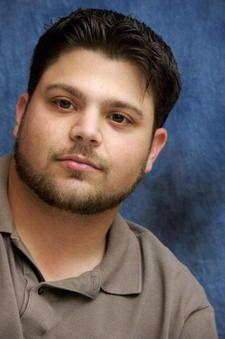 Forget Robert Downey Jr.. The real Iron Man is one of the stars of the showbiz comedy Entourage, according to his castmate.
Sharing his favorite behind-the-scenes story from the hit show with OK!, Jerry Ferrara, who plays Turtle, revealed that when co-star Kevin Dillon broke his arm in three places during a shoot, he stunned the cast and crew by showing up for work the very next day!
Jerry, 28, remembers Dillon falling awkwardly while filming a basketball game between Vincent Chase, played by Adrian Grenier, and his character, Johnny Drama for the third season.
Article continues below advertisement
Ferrara, whose dark teen-movie Cross Bronx has just been released on DVD, said Dillon leaped back to his feet, clutching his arm.
By the time the rest of their co-stars, including Kevin Connolly, had gathered around, he had gone competely white.
"It was scary," said Jerry, and Grenier and the others were just as shaken up by the scene. "Everybody literally was speechless. People were wandering around not knowing what to do," said the Brooklyn-born actor.
Kevin, brother of Matt Dillon, had major emergency surgery that night to put a metal plate into the bone, but didn't need a cast.
Jerry, speaking between takes for season five of Entourage, said that Downey's metal-clad character has nothing on Dillon in the tough-guy stakes.
"You want to talk about an Iron Man? The guy was literally back at work the next day.
"It was an unbelievable thing to see -- he was in a ton of pain and he didn't let it affect him. He had a job to do and did it."
And who said actors aren't tough these days?
Cross Bronx, which also stars NaShawn Kearse of Desperate Housewives and Dania Ramirez of X-Men: The Last Stand, is in stores now.