NEWS
OK! Interview: Jessica Simpson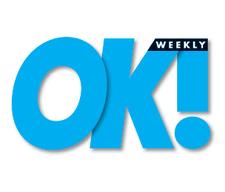 Jessica Simpson in person is just as beautiful as she is in pictures. She has the kind of all-American good looks that will never go out of fashion and a mix of humor and ease that makes you wish she were your best friend.
But as she sips a glass of water at her exclusive OK! interview at New York's Ritz-Carlton hotel, it is clear that she is not her usual sparkling self. For the first time since she was a toddler, Jessica Simpson is taking a break. Hollywood's most formidable quadruple threat has made the decision to take time off from Hollywood to relax and focus on her charity work. Here, Jessica speaks for the first time on why she isn't wearing her wedding ring and how she feels about Nick, putting a rest to all of those rumors.
Article continues below advertisement
You aren't wearing your wedding ring — why is that?
I don't ever really feel that wearing my wedding ring is what determines me being married or not. I left my wedding ring at the house; I'm forgetful. I left it by the bed. The rumors are going to continue to circulate. If I start living my life to please the press, then everybody else wins. I don't look at my wedding ring and say I have to put that on or people will say this and that.
Does Nick not mind when you don't wear it?
You know, I don't think he's really noticed. I don't need the diamonds on my finger to show that I love my husband.
So you can tell your fans that all those divorce rumors are categorically untrue?
I always feel like I'm trying to go on the record and say everything's okay, and try to candy-coat everything, but that's not what people want to hear, really. People wanted there to be conflict. We know that, and we've accepted that. But yes, we're married and we love each other.
Article continues below advertisement
How do you support each other through all that?
We're trying to figure that out. All of this success is just as much of a shock to us as it is to everyone around us.
You're in New York for the OK! magazine launch party. Where is Nick?
He's in L.A. working on his album and working with ESPN as a presenter. He loves it and is very passionate about it. I want him to do everything in life that makes him passionate.
What do you do to ensure you have special time together?
You see each other if you want to see each other. That's how any marriage would be. If somebody were away on business, even if they were on the East Coast, they would fly back to the West Coast just because they want to see that person. I think you have to want to make it work.
But due to your work commitments you are often apart. When you go out alone, do guys try to pick you up?
Article continues below advertisement
Not really. I have a flirtatious personality. I've always been that way, and Nick's always known that about me and he's the same way. At the end of the day, what keeps our stability is to be alone. It doesn't matter who's trying to pick you up. I'm not intimidated. I used to be intimidated by other girls before. I mean, I met Nick when I was 18. I wasn't really comfortable existing in my own skin. I think my success has really made me feel it's okay to have flaws. I created the expectations that I thought others had of me; I have found confidence in my flaws from people embracing those flaws.
So has it been a relief that the tabloids have focused on Britney Spears having given birth and Renée Zellweger in recent days?
I love that! Thank the Lord.
What's the most special thing about your relationship with Nick?
When people say opposites attract, that's Nick and I. But the one thing we have in common is an intense passion for our lives, our careers and for each other. We can always meet in the middle with our hearts.
Article continues below advertisement
Do you fight?
We fight all the time. That's the thing about when you love somebody so much, you can hate them just as much but it makes that love so much better. We are both very opinionated. We can go back and forth, but at the end of the day we respect where each other is coming from and we understand. It doesn't mean we have to think the exact same way. It wouldn't be exciting if we were the same person. I like that he makes me see this world over there, when I see this one here.
You sound like a very passionate couple…
We are.
Sienna Miller says in this issue of OK! that the press attention is getting to be too much to cope with — do you ever feel like that?
Yeah, there are definitely moments where I feel that way. This week, I was going down the highway and I had six cars following me. I was trying to get away and just go have a quiet lunch with my girlfriends and I almost flipped my Range Rover because I saw one of them speeding up behind me and I tried to get out of the way. There was a car next to me and it had a baby in it, and at that moment I just became so angry. I got out of that car and I just flipped, and it's just so not like me to have that sort of breakdown. Normally, no matter how hard anything is I can always be reserved and know that I would never want to disrespect my fans who I know would actually see the picture of me losing my temper.
Article continues below advertisement
How do you balance work and private life?
Is there private life? I'm starting to wonder if it really exists. It's hard for Nick and I to even go to the restaurant down the street.
You have been recording your album. How is that going?
It's going well. It's almost done and will be out at the beginning of next year.
So what's up for the rest of the year?
I'm going to take some time and go do stuff that I've been wanting to do, stuff with Operation Smile and going to Third World countries and kind of just hang out with kids. I need that in my life. That's what makes me who I am.
So are you going to take some time off as of now to do charity work?
Yeah, my assistant just sent out an e-mail to see how the trips were scheduled for Operation Smile until the end of the year.
Do you ever worry about burning out?
I just know that I could probably not have this opportunity tomorrow. So I do live one day at a time. Trust me, I set money back and I'm good. I have not a care in the world for success. It's more about doing it because I love it and my fans love me doing it.
Article continues below advertisement
Are you someone who is able to unwind? Do you help yourself relax with massages?
No, I can't. There are certain things that make me relax, like writing my journal. That's the only time that I'm relaxing. It's the only time I really get to examine myself. Even though my career and the whole process of it has to do with being "Jessica," I have to know myself at the end of the day. So writing all of these journals is emotional and very therapeutic. Lying back is really therapeutic, but I can't get a massage. Somebody just slapping oil on my back — I just can't!
Your journal must be a good form of therapy — you work so hard and you have all these paparazzi following you around all the time.
Absolutely! It definitely comes to a point where it's overbearing and overwhelming.
Are there some mornings when you're so tired that you say: "I'm not going to get up; I'm going to stay in bed and watch TV"?
Yeah, there are days where I lock myself in my theater and just watch shows that are playing Dolly Parton and shows that will make me smile.
Article continues below advertisement
Your best friend Cacee Cobb has come to the OK! party with you. What's so special about her?
My friendship with Cacee has made me a better person. She's very confident and no matter what, she has th
at independence that all of us girls would love to have. That self-assurance, she believes every single word she says and she doesn't need anybody to help her. She gets it. I love that about her. I love that she can walk into a room and get everybody fired up. In a conversation with Cacee, you'll laugh the whole time; you know you'll have fun. She's one of the best people I've ever met.
Do you think Nick ever gets jealous of how close you are?
No. He has his best friends, too! That's the funny thing about the Newlyweds show; Cacee only lived with us for a month and in that month we were probably only there for four days. We were traveling, but everyone thought Cacee was the one that made Nick and I fight — so not true.
What about all the movie scripts that you're getting? Do you have anything in the works?
Article continues below advertisement
There are two or three scripts that I am looking at currently. If I have my wish, it will be a romantic comedy.
It has been reported that you've turned down The Dukes of Hazzard 2. Is that true?
I don't know if they're doing one. If they do one, I'm there! It was an amazing experience for me.
So let's deal with those rumors. It was reported that you and Ashlee walked off the Rolling Stone cover shoot with photographer David LaChapelle. Is that true?
We were never on set, so to say Ashlee and I walked off the set is a lie! We didn't see eye to eye on the concept. David LaChapelle is an amazing photographer and it would have been a great opportunity, but no opportunity is worth sacrificing who I am as a person, and even if it is the Rolling Stone cover, oh well. Sticking to what I believe in has gotten me to the level of success that I am at. That was a very unfortunate situation and he said some very hurtful things.
Article continues below advertisement
The tabloids are also reporting an ongoing feud between you and Lindsay Lohan…
I don't know what that's about! I don't even know her. I don't hate anybody and I think she's a talented actress. I don't have anything bad to say about her.
Do any of the snarky things said about you make you cry?
No. That stuff doesn't make me cry.
Do you and Nick constantly talk about work when you're together?
It's one of the main priorities in our lives. I love his opinions and he loves mine. If we're on a date, it doesn't mean we won't talk about our records, but it doesn't make it a working relationship. We work on our relationship, but we don't ever work together. Only the ABC specials.
If for some reason you couldn't see or speak to Nick for six months, what would you miss the most?
I'd miss home! I'd feel like I'd be empty! I can't even imagine! We don't even go six hours.
So when you're apart, are you on the phone the whole time?
We try to be the last ones we speak to at the end of the night. Even if we're in a fight we always say "I love you" no matter what, especially if I'm going to get on a plane. Just sometimes when I get on a plane, it's hard to not think: "Hmm, I wonder if it's going to land." I just always want to make sure people know I love them.
Article continues below advertisement
In your last OK! interview you talked about motherhood. When you're a mom, will you be a career mom or step back?
I haven't really thought about it because I'm not ready to have kids.
Your mom stayed at home to look after you and Ashlee…
I want to be the kind of mom that my mother was for me. But I do believe that people in this business can still be great moms, but do what they love. I'd bring them along wherever I was working.
What would you do if your fame ended tomorrow?
I would do a lot of charity work. I'm actually looking at starting a new foundation in the near future anyway for orphanages in the Third World. My love for kids has always taken up like 50 percent of my heart, so I feel that I would still have that to give. Also, I think that I would probably study psychology and religion; my dad studied that too.
Would you like to go to college like the Olsen twins?
Article continues below advertisement
I don't know if I would really enjoy going to a class. I think I would rather do it one on one with somebody. I learn better that way because if I'm in class I would end up daydreaming a lot. But I do love to absorb and learn. I am a sponge right now trying to take everything in. That's exactly what my dad said. Maybe there's something about watching The History Channel. I was watching this thing the other day about The Da Vinci Code and I just kept hitting rewind and doing fast forward. I was just intrigued by all the different religions and how they came about. But then on the side, I want to write.
Well you've certainly got enough material. Anyway, your sister is putting out her new album. How do you feel about seeing her success?
I couldn't be more proud. There is not a more deserving person. She is definitely a star much brighter than me. I have always said that since we were kids. I'm shy and reserved and Ashlee is the one that is the entertainer-performer.
How do you overcome your shyness? You sing to millions of people!
Article continues below advertisement
When I get up on stage, for some reason I feel very comfortable and all the nervousness goes away.
Do you get butterflies?
Sometimes. I have a really weak stomach, so sometimes I get really nauseous. I haven't really gotten sick, but the thought just makes me perform better. I think that if I lose that sensation, I wouldn't be as good on stage.
Have you made any mistakes in your life?
There are definitely a lot of mistakes, but there is always time to make up for it.
What kind of mistakes?
In the beginning, I was mistaken in not being my own artist and being who I am. It was more about everybody else's opinions. I would listen to them instead of just thinking on it myself. So that's the one thing I try to shy away from right now. Because I am where I am in my career, it has placed me in a stronger position to be more vocal about what I want.
How do you cope with the pressures of Hollywood?
Article continues below advertisement
I have an amazing support system. I trust my dad 100 percent with everything and my business manager and my assistant. I know at the end of the day they will be honest with me. Without them, I couldn't stand as strongly as I do.
So many marriages break down in Hollywood amid accusations of infidelity.
I don't want to make those accusations. Nobody ever knows the truth. It's just speculation.
Do you think infidelity is the worst thing that someone can do in a marriage?
Gosh, I definitely think that it is one of the worst things you can do, of course. But I think it's different for everybody, for every relationship. Never hurt someone's pride. It'll be bad when you begin to hurt somebody's pride.
Especially in the business you're in…
Absolutely!
Lets talk about your fashion line Princy…
My mom and I love and adore fashion! We came up with an idea to create a line that would be accessible to everyone. It is a great line and I am so excited because I have to surround myself with the best people in the fashion industry.
Article continues below advertisement
Who is your favorite designer?
That's so tough! I have so many favorites. If I want to look like Audrey Hepburn, I choose Oscar de la Renta. If I want to look bohemian chic, I would choose Chloé. And if I just want to run around in my favorite sweats and T-shirts, that is Juicy and Rebel Yell. Actually, one of my favorite things is finding young new designers and helping promote t
heir lines.
You look so fabulous; do you still work out as hard as you did for The Dukes of Hazzard?
I wish! I haven't really had the time or a reason to. I've been hiking. I hike with my friends to the "Hollywood" sign. That's the main thing and it hurts your butt so bad! Oh my gosh!
What's your dream evening? Would it be a red carpet event?
It used to be — I still love it. But at this point in my life, I'd rather just go to a cute restaurant with my husband and friends where we know the waiters and we can dance around.
What does the public not know about the real Jessica?
I think it's that I'm an unexpectedly good conversation.