NEWS
OK! Interview: Josh Kelley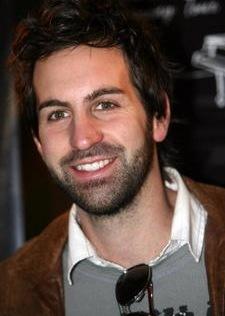 The only thing in Josh Kelley's life that is unfair is his new single of the same name. January has been a busy month for Josh — he and his wife, Katherine Heigl, moved into their new home and Josh just celebrated his 28th birthday with a party thrown by Katie at SBE's S Bar.
The party that welcomed Josh's bandmates, T.R. Knight, Zach Braff, Kristin Cavallari, among others, also served as his album release party. For Josh, his '08 started off great and it's about to get better. He took time out of his crazed schedule to chat with OK! about his album, Special Company, out Feb. 5, his girl and his life.
Article continues below advertisement
Tell me about Special Company.
It's about the whole emotional roller-coaster you go through before making the ultimate commitment of sharing your life with someone for the rest of your life. It was almost like free therapy.
What's your favorite song on the album?
"Two Cups of Coffee," which was one of the first songs I wrote for the album. It's about a vulnerable time when Katie was out in LA, and I was in Florida playing a live show. I woke up, ordered breakfast, and I looked over at this empty chair and just was thinking the words, "I got too much of me and not enough of you." I immediately wrote that down. Sometimes, you just get sad when you're not around the person you love.
Would you consider yourself a hopeless romantic?
I've got a little of that in me. The artistic side definitely takes control, but I'm from the South, too. I'm a romantic Southern boy, I guess.
Any chance you'll have Katherine in another music video?
"Only You" will probably be the only one we ever do together. We met on that video and we want to keep that sacred.
Who would you love to duet with?
There's this girl named Alice Smith who's a really great singer. I don't know if her record is out yet, but she's really, really great. She's like 2008 soul.
Article continues below advertisement
I understand you will be going on the road with One Republic?
Yup, starting on Feb. 15 and we'll be out all of February and then I'm going out on a headlining tour in early March.
Do you enjoy your tour bus?
I sleep really well there. The bunks are really comfortable, and you can black it out with your curtain so no sunlight comes in. Then you have your friends with you so it's kind of like going to camp. It's hard to describe, but you have your kitchen, two showers, two bathrooms, back lounge, front lounge, all with surround sound stereo, and you have this guy driving you around. You also have somebody telling you where you need to be so I don't have to think about anything.
But nothing beats coming home to your new place!
Exactly, and my studio is almost done. I've been collecting gear since I was 10.
Any nursery set up yet?
Aw, girl, I don't know about that. Everybody thinks we've been discussing that, but we have not. We want to enjoy each other a little bit before we bring another brain into the family. We're definitely in love, and I'm going to do anything I can to maintain that.