NEWS
OK! Interview: Naomi Judd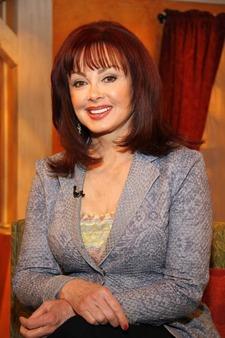 Country singer Naomi Judd, who turns 62 this week, is ready to reunite with daughter Wynonna, 43, for their first performance in seven years. The Judds headline the 2008 Stagecoach Festival May 3-4 in Indio, Calif.
But that's not all. Naomi, who is also mom to Ashley Judd, 39, is hosting the 2008 Bunco Championship March 7-9 in Las Vegas. Proceeds benefit the Breast Cancer Research Foundation. Naomi talks to OK! about everything including vacationing with Bono!
Article continues below advertisement
How does it feel to be performing with Wynonna again?
Aw! It's a very unreal sensation because on one hand, it feels like we're still together. I feel like I should be getting ready to do a show tonight. On the other hand, I'm so stinking proud that she has this marvelous solo career. And then, I'm looking at the calendar going, "Oh my God, I've gotta lose 10 pounds." Laughs I feel like I'm in the past, present and future at the same time.
You turn 62 this week. How do you feel about getting older?
I am the happiest I've ever been. I know who I am and I stand in agreement with my values and beliefs.
You've been married for 27 years. What's the secret to a happy marriage?
A snore guard. My husband snores. We've been together 27 years, and for Valentine's Day, he got himself a snore guard. Not very romantic, but I love it. And separate bathrooms.
Article continues below advertisement
Best vacation you've taken recently?
I get to do outrageous adventures. Bono's, one of my dear friends, and he and his wife, Ali, who is the world's best mother — we went to a private island in the Caribbean, down in the Virgin Islands for a few days. I'm laying there with Bono, and we're just talking about goofy stuff and punching each other because we're laughing so hard.
What's something we don't know about you?
I'm a forensic pathology junkie. Forensic scientist. One of my best girlfriends is the world's leading expert on serial killers, Dr. Helen Morrison, so I read forensic psychology.
By Valerie Nome