NEWS
OK! Interview: Nicole Richie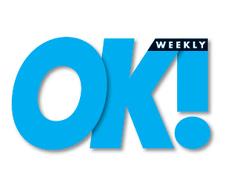 In Hollywood, where transformations are as ubiquitous as Gucci bags, Nicole Richie is still a standout.
Her metamorphosis from Beverly Hills bad girl to red-carpet style royalty has been dramatic. What's hard to believe is that just a little over two years ago, the now petite and trim 5-foot-1-inch daughter of musician Lionel Richie was going through major personal problems. Just ten days later, she was on the set of the first season of The Simple Life, causing quite a riot in Arkansas.
Article continues below advertisement
But something happened when she stepped off the farm and back into the spotlight. She started working out with a personal trainer, lopped off her locks, ditched the teenage trendiness for sleek and sophisticated styles and became an overnight style sensation.
Nicole, 24, downplays her "Extreme Hollywood Makeover" and credits the change to simply growing up, and making the transition from rebellious teenager to refined young woman. As hands-down winner of OK!'s best-dressed for 2005, Nicole, who is engaged to big-time DJ Adam Goldstein, is determined to prove there is also substance behind the style. With her first book of "reality fiction," The Truth About Diamonds, set for release, her film debut, Kids in America, slated for November and an album of songs she is working on with hit producer Diane Warren on the way, Nicole sat down for an exclusive interview and set the record straight on everything from the rumors of her eating disorder to why most Hollywood weddings are, well, "boring," — and why hers will never be!
You must be so excited to plan your wedding. What one word would describe the overall feeling of your wedding dress?
It's definitely going to be glamorous. I haven't picked it out yet, but I want to do high fashion, maybe Valentino.
Is your dad going to walk you down the aisle?
Of course. He's my dad!
Have there been any high profile Hollywood weddings that you've seen that have inspired you for your own?
Article continues below advertisement
Uh, no. I think a lot of the weddings are boring and uneventful and mine will definitely not be. It's the most important day of my life and it should be like a fairy tale come true.
Do you have any honeymoon plans yet?
No, no plans yet.
We're sure both will be amazingly stylish. Do you credit Rachel Zoe, who has also "made over" celebrities like Lindsay Lohan and Mischa Barton, with creating your new look?
It has nothing to do with the actual clothing. For me, it's about how you wear it. Rachel knows that ultimately I have to be myself.
How would you describe your style today versus two years ago?
I started working with Rachel about a year and a half ago and she started pulling some more sophisticated styles for me. I've never seen it as this huge makeover. When people tell me they love my style, I'm shocked.
Article continues below advertisement
What is the greatest lesson that Rachel has taught you?
That less is always more, but especially when it comes to showing skin — that you don't have to show more than what needs to be shown. The biggest thing we have always agreed on is that I have to be myself.
You're known for having a bit of a shoe fetish. Will you suffer the pain of heels for the right event or outfit?
If it's a big event and I'm in an evening gown or something that requires heels, of course I will wear them. I'm just not the type of person who would wear heels during the day with jeans or at night if I'm not going out.
You've definitely emerged as the style icon of 2005, but how much do you really care about what people think about the way you dress?
I think any girl would take it as a compliment if someone else told them they looked pretty. But it's just other people's opinions about the way I look and it really has nothing to do with who I am as a person.
How hard is it to leave your house looking kind of schlumpy?
Article continues below advertisement
Most of the time when I leave the house during the day I'm in sweats, tennis shoes and no makeup. In fact, I never wear makeup during the day and I don't do much with my hair except just throw it up in a bun or ponytail. Usually, I'll just throw on a big pair of sunglasses, so you can't really see much, throw the hair up, slip on the sweats or jeans and just go.
How did your hair and makeup change to accommodate your new look?
I first cut my hair to my shoulders about a year and a half ago when I was doing Kids in America, and I kept it because it was a nice change. Then about eight months ago, I went with the bob, but it happened accidentally. I was shooting a magazine cover and there were a lot of breaks for clothing and scene changes. My hairdresser, Andy LeCompte, was trimming my hair in-between takes and I kept saying, "Go a little bit shorter." For me, the person who gets bored all the time, it's new and different and fun. Plus, it only takes 20 minutes to do, which I love.
Article continues below advertisement
Is your hair naturally straight or curly and does it require a lot of work?
It's wavy. Let's just say I can't leave the house with wet hair.
Who are some style icons for you?
I love Kate Moss. I love the way Diane Von Furstenberg dresses. I love the way Nicole Kidman dresses. I'm really drawn to people who dress for themselves and it doesn't come off fake or too studied or like they worked at getting dressed.
What's been the biggest fashion faux pas you've had so far?
One time I was at home, and a friend of mine called from a big event and asked me to pick her up because they had been drinking and they didn't want to drive. I went to pick them up, and I was in front calling them, but they didn't answer. I got out and started walking really fast, and hoping that no one would really notice or say anything, and the photographers ended up getting all of these horrible pictures. I had just woken up, didn't have a stitch of makeup on, my hair was all over the place and I was in old sweats. And then the pictures were everywhere the next day.
Article continues below advertisement
Does that kind of stuff bother you?
I took it like any girl would. Sure, it was embarrassing, but I laughed it off. I'm not perfect and I wouldn't want people to think that I am.
Did losing weight and getting in shape make you feel more confident in clothes?
I feel differently because I work out on a regular basis and I never did before. As far as making me feel better in clothes, I've never dressed in a revealing way. Yes, I'm thin, but that doesn't mean the whole world has to see it. I've always had a certain level of confidence.
How over it are you about everyone talking about your weight loss?
I am so over it. My family and I know I have always been thin and it's not like I dropped 60 pounds in two weeks; it was more like a regular weight loss over the last two years. Now I work out at least twice a week. I do some weights and my trainer has come up with really fun things for me to do. He has this thing called an "endoboard" which I would compare to surfing, but indoors. We also do rock-climbing and fun stuff like that.
Article continues below advertisement
If you could still change something about your body what would it be?
No matter how fit you are, I think there are still things everyone wants to change about their body. I have really small, thin ankles that I don't like. I used to want to have a bigger chest, but now I like being flat. Clothes fit better and I don't really need to wear a bra.
What kind of things would you absolutely never wear?
I don't like pink. I've worn it a few times, but I don't
like it. I won't wear heels during the day and sometimes I even feel uncomfortable wearing a shoe with a wedge. I would never wear a midriff; it's just not me. And I don't like big, flowered print dresses on me, although they can be great for other people.
Is there anything you've discovered fashion-wise that two years ago you would never have worn?
I used to hate in-between colors like beiges and blush-colored pieces. I would never wear them and now my whole closet is filled with them. They go with everything.
Article continues below advertisement
Do you think a person is born with good taste and style or is it something that can be learned?
I think for personal style to be learned, that person has to have a very strong sense of who they are. I think it's obvious when a person is wearing something that they either didn't pick out or was somehow forced on them.
What are some of your fashion rules?
I love colorful clothes. I also love comfortable clothing; that's the biggest thing for me. I have to feel comfortable and like myself or I won't wear it. I would never let someone talk me into wearing something I didn't feel comfortable in.
What are some important pieces that every woman should have in her wardrobe?
A plain, white sundress. You can always dress it up or down with different accessories and it's a great basic to have because it's simple, nice and fun. Everybody needs to have a great pair of jeans — and you don't need a million pairs — even though I have a million pairs but I only wear the same two or three, like Rock & Republic and Miss Sixty. I think every woman needs a great pair of sunglasses, because they can just change the look of an entire outfit. I'm also a big believer in wearing a wife-beater and jeans every day; you can just change the shoes and the bag and sunglasses and you have a completely different outfit. I love Balenciaga bags and Fendi spy bags. Those are the two I carry the most. My favorite sunglasses are vintage Dior.
What is the most fab thing you recently bought that you absolutely love?
I just bought this amazing black velvet Costume National dress and this great vintage Azzedine Alaia dress, neither that I've had a chance to wear yet because it's not cold enough in Los Angeles.
What are some of your favorite stores to shop at in Los Angeles and New York?
In Los Angeles, I love Tracey Ross, Curve and the vintage store Resurrection. In New York, some of my favorites are What Comes Around Goes Around, Foley & Corinna, Jill Stuart and Some Odd Rubies.