NEWS
OK! Interview: Orlando Bloom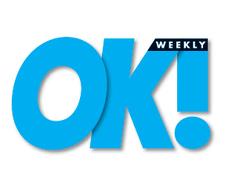 Don't expect Orlando Bloom to be shooting arrows, crossing swords or just plain saving the day in his upcoming film Elizabethtown.
As Drew Baylor, he plays a regular guy dealing with personal insecurities and family issues just like the rest of us — and it's a welcome change of pace from the elf ears, armor and usual heroics that have defined his short but enormously successful career. Even the classically trained British actor is welcoming the challenge of playing an average American young man. He may be a heartthrob and something of a warrior to his fans, but in his typically low-key way, he describes himself as a "sensitive" and "normal" guy, who also happens to be dating blonde beauty Kate Bosworth. And he's an action-sports junkie as well. You're more likely to find him bungee jumping off a bridge than hanging out in L.A.'s hottest club. That's just part of Orlando's boyish charm and why this 26-year-old Brit has become one of America's hottest actors.
Article continues below advertisement
Playing an American, how did you get rid of your English accent?
To prepare for the part, I took on a dialect coach and traveled around Louisville, Ky., where most of the film is set.
Was it a challenging part for you?
Yes. You need not only to work on the accent but actually understand the American culture, and getting to grips with that was certainly part of developing the character and making the role work.
This is your first contemporary Hollywood role.
I've done all these historical epics and chivalrous roles, but there's an odder, quirkier side to me that nobody knows about.
This past summer you've kept the tabloids busy. There have been rumors of you and co-star Kirsten Dunst becoming romantically involved during the filming.
There was no fling while making the film. Recently there were reports of you two dirty dancing together and kissing in Miami.
Article continues below advertisement
Not true.
You were also snapped with old flame Sienna Miller at a polo event in England.
We're just good friends.
And what's the truth about the story that after half a year apart, you and Kate Bosworth are back together again?
True. I'm really happy. Kate is a great girl. I am having a really good time. I went out to Australia where she is filming Superman Returns, in which she plays Lois Lane, and she's doing an amazing job. She's such a talented actress. She's a beautiful girl, a beautiful person and we are having such a great time together.
There are wedding rumors circulating.
At some point I will get married and have kids. I can't wait to. That would be great, but when I am ready for it. Not before. But one day you want to feel like you've shared your life as opposed to just being alone.
You and Kate dated for two years before parting in January to concentrate on your careers.
Certain things happen for a reason. You just have to trust that life has a road mapped out for you. When your career is so hectic, it's difficult to sustain a relationship.
Article continues below advertisement
How would you describe your relationship with women?
I'm quite a sensitive kind of guy. I saw how my sister got treated by boyfriends, so my approach is to imagine how I'd feel if I were her father.
You don't like talking about your private life.
I try to protect it. I don't like to talk about girlfriend stuff. It's not necessary. I try to keep my relationships separate from everything else.
You have become incredibly popular among the girls, heading the "Most Sexy" lists all over the place. How do you feel about the young fans that wait outside the hotel hoping for a glimpse of you?
It's incredible, quite surreal. I have to keep pinching myself, because I still don't believe it is happening. Being referred to as a hunk or a heartthrob makes me nervous, but it's flattering. But I'm more interested in being an actor than a heartthrob.
You are learning how to handle everything that comes with stardom.
Yes, I remember saying to Johnny Depp, "Isn't it crazy how much you earn doing a job you love?" He said something like, "Listen, kid, privacy becomes very expensive. To live a life out of the eye of the public and the paparazzi costs a lot." I didn't know what he meant until this year.
Article continues below advertisement
Do you feel different now that you are famous?
I don't feel any different. Success hasn't gone to my head. My family would never let that happen. And my friends would put me in my place. But it feels a bit strange to travel all over the place doing publicity and being involved in films that have led to such a lot of interest in me personally and what I do. The attention gets to me sometimes. But you learn how to go about life in as normal a way as possible.
What was it that made you want to become an actor?
As a kid I had an incredible imagination, and I was always drawn to these larger-than-life characters that I would see either at the theater, on television or at the cinema. When I was nine I realized that Christopher Reeve was an actor and Superman wasn't real, and I thought, "I can become an actor and be all of those things." So I acted at the National Youth Theatre before doing four years at London's Guildhall School of Music and Drama. When I graduated, I just walked into Lord of the Rings.
Article continues below advertisement
Did you realize how lucky you were when you landed the role?
Not at first. I was 22 and had two more days left at school. I just thought it would be great to have work for the next 18 months (the time it took to film the three pictures back-to-back). Then a friend was just dumbstruck about my luck, telling me it was the greatest opportunity ever.
There are some reports that say you're negotiating to be the next James Bond.
I've been bombarded with phone calls from friends and family members over this story. My cousin called to say how distraught everyone was to have to read it in the papers. I can assure you that I have never heard anything about such a project or an offer of any kind to play Bond from any member of my management team. It's just something someone somewhere made up and posted on the Internet.
What is your life like outside the film business?
Article continues below advertisement
A huge part of my spare time is spent watching films. And I'm an adrenaline junkie. I love really mad sports: bungee jumping, rugby, skiing, snowboarding and surfing. Unfortunately, I'm very accident-prone. I've broken my back at age 21, falling from a drainpipe, my ribs three of them, falling off a horse filming Lord of the Rings, my nose while playing rugby at 12, both my legs the right while skiing when he was 11, my arm, my wrist, a finger rugby again and a toe crushed by a horse and cracked my skull three times falling off a kitchen stool as a child. As a kid, I was in and out of hospital so many times that the staff worried I was being beaten.
When you broke your back, how come you didn't end up in a wheelchair?
Before the operation, I needed four nurses to help me move. Ten days later, I walked out of the hospital, pinned and plated. I had a miraculous recovery. They did an operation and put me back together again. It refocused me, made me really appreciate life.
How would you describe your life today?
I'm having a ball. I'm having an interesting life and I feel very grateful. I've loved every moment so far and, through that, I've learned a lot about people and relationships. I try to apply a set of rules to my life to make it easier for me, and that norma
lly means just being open and honest so you can enjoy it.
It seems like your dog follows you everywhere.
Sidi is the Bedouin dog I found on a street one day in Morocco, where he was filming Kingdom Of Heaven. I intended on giving him to some kind of animal shelter or something but, three weeks down the line, I was in love. He travels with me everywhere now. His name means "friend," and that's definitely what he has become.