NEWS
OK! Interview: Rachel Bilson on Dating in Hollywood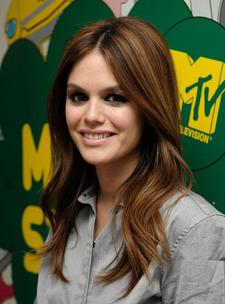 Rachel Bilson has dated a co-star before. During her days on the hit show The OC, the 26-year old actress fell for her on-screen love Seth Cohen — played by Adam Brody. Now the very private actress is reportedly seeing another hot new actor, Hayden Christensen, with whom she stars in the new sci-fi thriller Jumper. But when asked to spill on her love life, Rachel smiles, "It's nice to keep it to yourself."
Article continues below advertisement
You're not into the L.A. party scene, are you?
I keep to myself. I like to just hang out with my friends and my dog.
Is it difficult to have a relationship when you're under scrutiny?
I try to live my life under the radar. I don't comment on my personal romantic ife.
Wouldn't it be easier to date a bank teller than an actor?
In some ways I'm sure, but if you date someone in the business you know what each other goes through. I wouldn't say any relationship is easy.
MORE ON:
Hayden Christensen
How was it working with Hayden?
He's a fantastic actor. I was so impressed with him. Everything we had to do was so challenging, especially physically. I never heard him complain once. He just happily obliged.
For more with Rachel, check out this week's OK!