NEWS
OK! Interview: Sienna Miller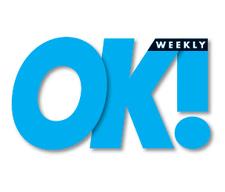 At just 23 years old, Sienna Miller seemed to have it all — an engagement to Hollywood heartthrob Jude Law, a burgeoning film career with such movies as Alfie and Layer Cake and daily attention in newspapers and magazines for her much-copied clothing style.
But in one weekend her charmed existence was shattered with news that Jude had cheated on her with the babysitter.
The last two months have undoubtedly been the most trying of her life: attempting to make sense of the betrayal while also turning up daily to work on stage as Celia in Shakespeare's As You Like It. She says the stress has even led to thoughts of giving up on acting in order to escape the spotlight. Sienna talks for the first time about how she is handling the pressure of such a public split from Jude, how the fevered interest in whether they are getting back together is leading her to consider leaving England (where she has been living with Law) to return to her native New York and how she hopes new acting roles on the stage, and opposite Heath Ledger in upcoming flick Casanova, will lead people to see her as more than a pretty clotheshorse.
Article continues below advertisement
How intense has the media pressure been over these past few months?
The pressure is intense at the moment, but I love my work, and it's good to be able to talk about work and to be seen as an actress, which is all I've ever wanted. I never wanted any of the other stuff.
You're dealing with it all very elegantly…
Thank you!
Was it hard to come to the Venice Film Festival to do interviews after all that's happened?
Puts on funny voice, laughing It was in the contract, dear!
Do you look at the papers?
I don't read them, and I can't start thinking about all of that because it would completely mess my head up.
How do you deal with the press attention all the time?
I'm not very good about it all. I think the level of scrutiny in London has reached the most unhealthy, disgusting point, and the press will go to any lengths to find stuff out. And they relish it. I know this is going to get me in trouble because I need the press at times when I'm promoting a film. But it's just so destructive.
Article continues below advertisement
Given what has happened with Jude, press attention must be so intense right now…
I find myself in situations where it's midnight, and I've got eight grown men sprinting after me, and it's dark, and I'm running down the street trying to get away from them. I know they're paparazzi, and they've got cameras, but if you take away the cameras, what have you got? I'm a 23-year-old girl with eight men chasing me down the street, and that should not be allowed! To me, it's not cool because I feel constantly scared and threatened.
So what exactly would your ideal life be like?
I'd have a nice house and a garden for the dogs. I would have made another film that I'm proud of. I would not be followed by paparazzi, ever.
But surely that comes with the territory?
Not to the degree that I've had it in the past two months. I respect that it does to a certain degree and that every now and again when you go to a shop, you might get photographed, but when you've got 20 men outside your house every day...
Article continues below advertisement
Date the gardener!
Laughs Yeah, I've thought about it! Joke! I don't have a gardener... But I'd like to not be scrutinized to the degree I am, and if that means leaving England, then I will. Because at the moment, I've come to a place where if this carries on, I'd rather not act, and that's my passion, that's what I love doing. I can't live a normal life, and I'm too normal as a person to not be able to walk out with my friends and go to a park with my dogs.
Can't you go to L.A.?
I can't drive! Laughs I'd hate L.A. — I like L.A. to go and just dabble at walking around. It would drive me nuts to live there. It's great for work. I could live in New York.
And your lifestyle? Do you feel it has changed? What do you do to keep grounded?
Laughs I take baths, I walk my dogs, see my friends, cook.
Are you a good cook?
I am a pretty good cook. I love cooking.
Italian?
Article continues below advertisement
Italian, English, roast. I do a very mean roast chicken! I love cooking. It's kind of a therapy. I zone out completely.
Do you keep in shape?
No.
Good metabolism?
Yeah, and also three hours of Shakespeare every night keeps you fit. It's incredibly exhausting. I am a lazy cow when it comes to exercising; I've got to though because it's unhealthy. Coffee, cigarettes and alcohol are not good.
How would you like other people to perceive you?
I desperately want to be seen as something other than someone who wears nice clothes.
As an ambitious woman whose career is taking off, do you find it hard to handle your own success and to have a life too?
No, I've been doing a play for three months. I did that play to keep me grounded. I'm at such an early place in my career. I've done three films and a play. I don't feel established in any way. I don't feel secure in any way about where I am. I feel excited and I'm looking forward to working more, but I don't sit there and think I'm successful.
Article continues below advertisement
You have become a fashion icon. Do you really have a strong interest in fashion and style?
I've only been to one fashion show in my life. I collect vintage clothes. I've always collected vintage clothes. I love the smell of old clothes. I've loved clothes since I was a little girl and like dressing up.
Do you like dresses, shoes, hats?
Oh god. I've got hats. I've got shoes. I'm a girl. I love dressing up, but this whole fashion thing is not anything that I've wanted particularly. People think I wear nice clothes and that's lovely, and it's very flattering, but it's not important.
Are you interested in being the face of a perfume line or clothing line?
I used to say no because I am an actress, but I don't know, maybe. I'm not going to rule that out at all if it was enough cash. I'm slightly broke at the moment! I've been doing a play for three months, so I might consider it! Laughs
Isn't the money good?
At the play, no. I haven't earned any money this year.
But for the movies?
Article continues below advertisement
Yes, I don't have a huge fee where I am right now, but yeah, I'm self-sufficient.
What was it like while you were living in Venice while filming Casanova?
I completely fell in love with Venice.
What did you and your co-star Heath Ledger do when you had some downtime during the shooting of the film?
I went to lots of museums and galleries, and on Sundays, we'd all go to the beach on the Lido when it was hot. We'd all go swimming and play beach ball. I lived by the fish market, so I used to go and buy all of my food there, and I would cook everyone lunch. We were all very close, and we'd have long, breezy dinners. We were kind of just living. It was really fantastic.
Was it easy to identify with your character, Francesca?
Yes, definitely. I think if you are playing any character you have to be able to relate to it in certain ways. I aspire to be more like her. She's brutally honest and tough and completely unattached to what people think of her. She's just outspoken and honest and often it's very hard to say completely what you feel all the time, but she does. I think she is a wonderful person. I'm as stubborn as she is, I think. Laug
Article continues below advertisement
hs
Your new movie Casanova is about sexual promiscuity. Do you think the free-spirited life is becoming more accepted by society?
I don't think it's normal. I don't think it's admirable. I don't think it's desirable. But I think people are entitled to live their lives the way that they want. If women want to sleep with a thousand men, then good luck to them. If men want to sleep with a thousand women, then good luck to them. I don't think the difference between men and women is so great, certainly not so great as it was then.
Is there any actor you'd like to work with in the future?
There are so many. Sean Penn I love. He's a friend of mine. I'd love to do something with him. There's a young British actor called Ben Whishaw who played Hamlet on the stage and he's just phenomenal. He was in Layer Cake very briefly, but he's one of those people you can't take your eyes off. He's amazing.