NEWS
OK! Interview: Stephen Root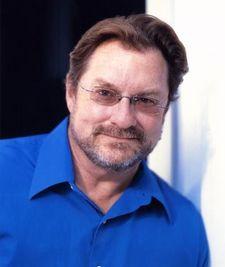 You may know Stephen Root best as Milton, the bumbling stapler loving guy in Office Space. Or, you may know him as Jimmy James, the wacky Southerner who owned the radio station on News Radio. But you know Stephen Root. He's starred in movies with everyone from George Clooney to Owen Wilson and been directed by some of the best including the Coen Brothers.
Recently OK! spoke with the character actor about his roles in his upcoming movies Leatherheads, No Country for Old Men and Mad Money. And he had some interesting things to say about Katie Holmes.
Article continues below advertisement
You worked with Katie Holmes in Mad Money, what was that like?
She would bring different food every day. One day it was brownies, one cookies. A couple of things she made and a couple she brought in. She was very cool. She was a good cook, as far as desserts go.
But I took it because of Diane Keaton. She's a hero. What's better than talking about everyday things like bananas or Woody Allen. She's a completely great, nice person.
Also in your next movie you worked with George Clooney and he directed you, how is he as a director?
It was great to work with George again. They had been in O, Brother Where Art Thou? together. He gathered around a bunch of people he knew. He was completely prepared. He's an actor's director. He lets you do what you wanted to do. Being an actor himself, it's easy to communicate. Very prepared. Even though he had every shot set he was willing to do something on the spot.
Article continues below advertisement
What was Renee Zellweger like on the set of Leatherheads?
She was really fun. She was one of the guys. She's one of the boys for sure. She's pretty down to earth. We shot in small towns and when we went out, she got down.
You've worked with the Coen Brothers again as well on No Country for Old Men. Why are they so great to work with?
My third with them. They're the most complete prepared directors. They really are indie directors who get to do mainstream films. It's such a joy to work with them. It's nice for the Coen Bros. to return to their simple dramatic stuff. It should be pretty cool. I think they do that the best.
How often do you get recognized as the Office Space character?
I find a lot of staplers for people (laughs). I'm glad the film has its own life. I knew that playing the character would be special because it's like stage work on film. I didn't have any aspirations. I knew it would be good for me.
You've been every sort of character. What is your favorite character to play?
That's tough. Well, I still play King of the Hill and I love those guys. Jimmy James from News Radio is a long-term favorite. I've been able to do a lot of fun stuff. I have done a lot of stuff. I'm lucky I get to work a lot. I'm thrilled to get hired every once in a while.