NEWS
OK! Interview: William H. Macy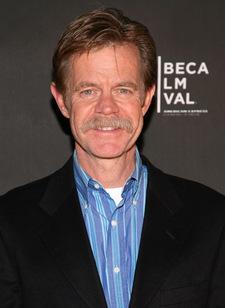 At the Bart Got A Room premiere at the Tribeca Film Festival, one of the movie's stars William H. Macy stopped to talk to OK! about his own desperate housewife, Felicity Huffman. The couple have been married for over a decade and have two children together. So, how do these two very busy thespians keep their marriage alive in Hollywood? William tells OK!, "Marry Felicity Huffman!"
What's the secret to a happy marriage?
Article continues below advertisement
I have everyone asking that, is it Valentine's Day?
You've had a successful marriage. What makes it work?
I don't know what the secret is, but I'd say 'marry Felicity Huffman' but not everybody can do it. I already did it.
Never marry someone who's not nice. My wife's really good at talking. Most guys hate talking and I don't blame them because talking leads to communication and once you communicate, you're going to start feeling things, and from there it's a slippery slope because you're going to start experiencing life so I try to avoid it.
Most romantic thing you have done for your wife?
I bought her a car once. That's the male equivalent of romantic. But I rented a room. I took her away, and it was a complete surprise. I had the room all set up. It was pretty romantic.
Where'd you take her?
I'm not telling.
How are the kids and what are they into these days?
Princesses and fairies. They're big on fairies these days. Now they're in school. My oldest is reading voraciously. I knew it would happen. Now we go have to go and say 'turn off the lights, but the book down and go to sleep.' She just loves reading.