NEWS
OK! Interview: Wilmer Valderramma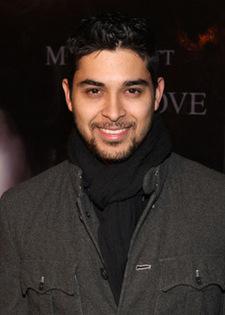 At a charity cocktail party hosted by the Christopher and Dana Reeve Foundation, OK! spoke with foundation ambassador Wilmer Valderramma who holds the charity close to his heart. He also discussed his upcoming films and that this Valentine's Day he may be playing third wheel to Demi and Ashton. That is, if Ashton remembers to get him a birthday present!
How'd you get involved with the organization?
I feel blessed to be a part of something so classy and so fantastic. I was always looking for different charities to be a part of. I read the brochure and I really loved what they're about which is promoting life after tragedy, which is so uplifting. It shows people there's a second chance at life.
Article continues below advertisement
You have a bunch of movies coming out so you're busy!
Later this summer you'll hear about Columbus Day and Days of Wrath. Val Kilmer and I did it and Kevin Spacey produced it.
What's it like working with Val?
It's great. Everyone has this eccentric definition of who he is but it's incredible to see how committed he was. Other than that, Val was great and to work along side Batman. It's pretty neat!
In Days of Wrath I played my first bad guy — yes, I shaved my head naturally! It's very dramatic stuff and ever since I did Fast Food Nation I've been involved in drama.
So, Valentine's Day is coming up... are you dating anybody?
No, I'm not dating anybody! Another Valentine's Day all by myself! Me and the boys eating chocolate ice cream. It's all about the boys that night!
What are you getting Ashton for his birthday?
I don't know! My birthday was last Wednesday and we're gonna meet up next week. But I don't know, I'm still waiting for my birthday present!
Maybe for Valentine's Day? Oh wait, he's married to Demi!
Yeah, yeah third wheel! Always the third wheel!
Speaking of love, Lindsay seems to be doing well.
I honestly haven't really been following a lot of what's happening. I support Lindsay and I still love her very much. I talk to her every once in a while. She's a talented girl.
By Jocelyn Vena