NEWS
OK! Love Columnist Mayte Garcia of Hollywood Exes Discusses Romantic Gifts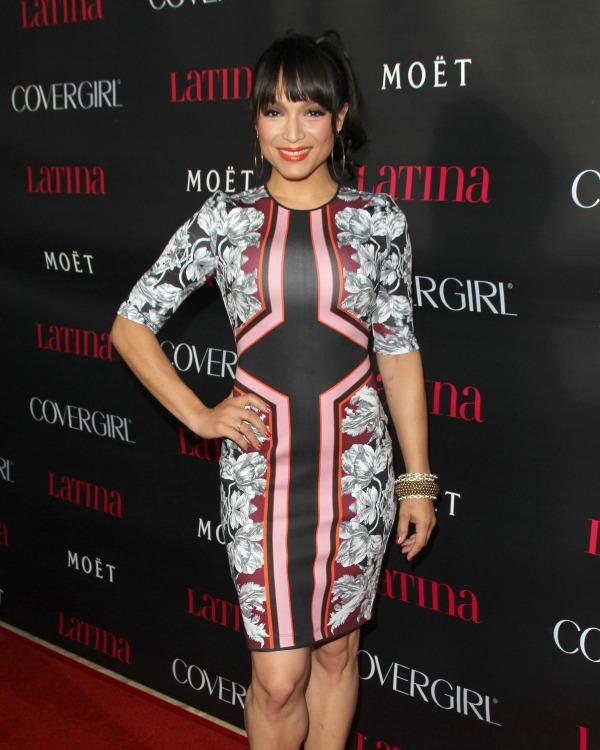 Hello out there to the lovebirds and the lovelorn! Mayte Garcia of Hollywood Exes is here to answer your love questions. Got a love conundrum? Tweet it to @OKMagazine with the hashtag #OKLoveMayte to see your question answered here.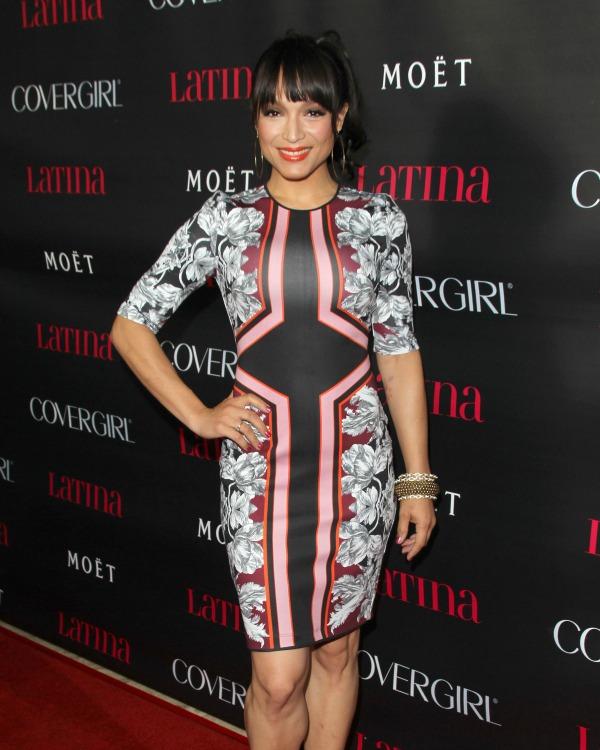 OK!: When is the right time to tell someone 'I love you?'
Mayte Garcia: When you don't care if they say it back, if it's going to scare them or not, because you truly, genuinely feel it. You can hint, like "I think I'm falling in love with you," but I wouldn't even go there. When you're sure, you're sure.
Article continues below advertisement
OK!: Someone asked, "I bought my wife a fur. Do you think she'll like it?" What are your favorite kind of romantic gifts?
MG: Definitely not fur! This week on Hollywood Exes, people are hating on me because I'm anti-fur. Return that fur and buy her some jewelry. Fur has been glamorized and we should move away from that. It's an animal suffering. I'd rather have earrings and a beautiful dinner. Shoes. I love flowers, chocolates, a bottle of wine. Go to Whole Foods and buy nice cheeses, wine—it's more about the effort than the actual gift. Make her breakfast!
Photos: Check out the best of hot street style looks at New York Fashion Week!
OK!: What are your deal breakers, in general?
MG: A man that doesn't have any compassion for animals. I can't be with a man that doesn't at least respect my passion for them, and support me. If he eats meat, I won't make it for him but it's not a deal breaker. If a man walked around in fur—though I don't know any men that walk around in fur! Aside from my ex-husband, but that was a long time ago. He doesn't have to go along with my passion, but respect it.
Article continues below advertisement
OK!: If you go on a great first date, what do you do the next day?
MG: I would text him in the morning and say, "Hi, I had so much fun last night. I woke up thinking about you." You're not saying that you want to do it again, you want him to of course reciprocate and say "I had a great time, too. Let's do it again!" But initiate! "I had a great time, I want to let you know!" If it was great, tell him. If you guys start texting, texting, texting, then call him.
Photos: Try these cocktails inspired by New York Fashion Week!
OK!: If you've just started dating someone, and he confesses that he cheated in a previous relationship, how would you handle it?
MG: I would want to know why. I would definitely communicate and say, "I hope you learned from it." I would also make sure he knows that you won't tolerate that behavior. But thank him for his honesty, tel him you're not going to judge him for that. Don't get too into details, but it's not a red flag. I appreciate honesty. I don't think you should not see someone because he cheated; I think it's commendable that he'd be honest. Hopefully he learned from that.
Tune in to the new episode of Hollywood Exes this Sunday at 8! Tweet your questions for next week to @OKMagazine with the hashtag #OKLoveMayte.