NEWS
OK! Next Big Deal: Meet Printz Board, Musical Director Of Black Eyed Peas Turned Solo Artist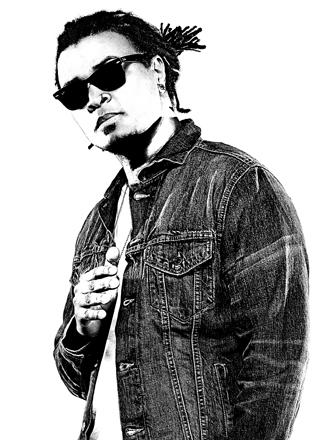 If you've ever sung along to a Black Eyed Peas tune and felt their infectious beats in your soul, chances are dynamic musician and songwriter Printz Board had a hand in it.
As musical director of the super-successful group, the Grammy winner/multi-instrumentalist/producer is now returning to the front of the stage, paving his way as a solo artist. And after listening to his music, we promise, you will quickly become a fan.
Article continues below advertisement
His catchy tunes have you singing along after hearing them just one time and he reminds us of a modern day Quincy Jones for his astute musicality!
Printz is vying for our votes as a contestant in Macy's iHeart Radio Rising Star competition to win the opportunity to play at this year's iHeartRadio Music Festival in Las Vegas in September where some of the biggest names in music will also be taking the stage. With just one week left of the contest you can check out Printz's music and vote for him here.
OKMagazine.com sat down with the charming and sexy musician to find out a little bit more about him…
OK!: Where are you from and how did you get your first break?
Printz Board: I'm from Columbus, Ohio. I moved out to LA when I was 12-years-old and I've been out here ever since. I'm not sure I would say I've got my break yet but I was lucky with Black Eyed Peas. I guess that was my biggest thing to date and that was 10 years ago. And through that I got a lot of other opportunities; writing with other artists and all these other things that you want to check off of your bucket list. I got my first break 10 years ago but now I'm embarking upon a new frontier.
Article continues below advertisement
OK!: What is your biggest achievement so far in your career?
PB: I think what I did with writing 'Where Is The Love' for Black Eyed Peas. That to me was when, as a band, we broke, and people started to realize who Black Eyed Peas were and it felt really good to be the guy who put his fingers down on the keyboard and played the chords that helped lead to an entire franchise and everything that Black Eyed Peas is.
OK!: You're one of the finalists for Macy's iHeart Radio Rising Star competition and came first in the preliminary round. Why did you want to enter the contest?
PB: I was mostly just trying to get some feelers out there to see what people thought of my music and just me as a person. Julie Pilat over at Clear Channel and KIIS said, 'We've got this iHeart thing and I see you're doing your music'… So I said I'd be down to do it, let's see what happens. I never thought I would be number one at the end of the first phase. I kept climbing up and went from 13, to 11, to 9 to 1. So I guess people are feeling this and then all of a sudden people were calling me. So I just did the iHeart competition thinking it could be a nice little buzz to see how people feel about it, obviously it was more than that.
Article continues below advertisement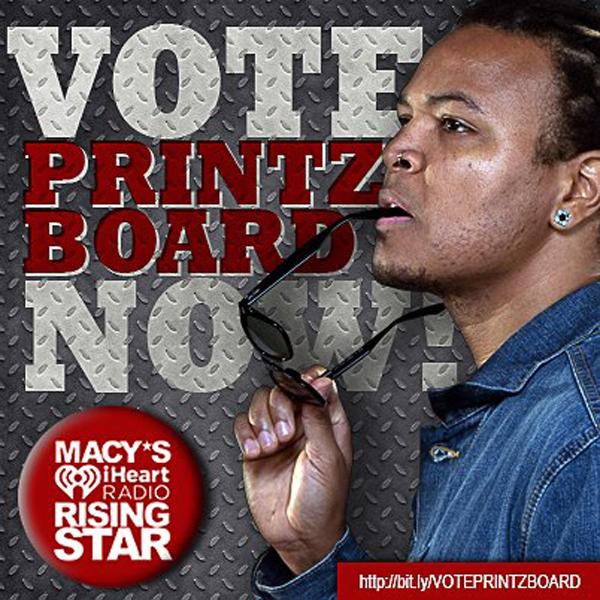 OK!: You have been very successful behind the scenes, why did you now want to step out into the limelight and be at the forefront?
PB: Two reasons. I came from being in the forefront and being the guy on the mic to taking a backseat for a collective cause. Black Eyed Peas was a band, I had a band called Gravy and we pretty much joined forces. The musicians in Black Eyed Peas now, were in my band Gravy. So I thought this is cool, let's join forces, I like the music anyway. So I always have had that bug to be in the forefront. I did a couple of side projects, one called airpushers, one called Bucky Jonson where I was upfront. And those were cool but I couldn't really do anything massive with the touring schedule that we had with the Peas. So now that a year ago November, we decided to take a hiatus with the Peas, I thought here's a window where I won't be touring every day in a different country and why don't I just lay down some beats and sing over it and see what happens.
OK!: How would you describe your style of music?
PB: I would say that it is Gym Class Heroes meets Lenny Kravitz meets Macklemore meets love, fun and positivity.
OK!: What is something that your fans may not know about you?
PB: That my mom is my best friend.
OK!: What is your vision for you as Printz Board, solo artist?
PB: I'm not looking to pull a Lady Gaga and be selling out stadiums a year from now. That would be awesome, but my goal is to just be stable out there delivering my music to the world. I'm a musician, I'm an artist and I want to be on stage. I want to be touring, I want people to smile in the front row of my show and sing the words that I've written. I don't plan on taking anything fast, if it goes fast I'm ready to go, but I'm not trying to push it fast, I just want to sink my teeth into this and enjoy it!
Article continues below advertisement
Printz Board's Favorite Things…
Favorite Food: That is a big question because I am a foodie, but right now I'd say it's kale salad.
Favorite Vacation Spot: Turks & Caicos.
Favorite Thing To Do On A Sunday Afternoon: Getting a massage and laying out by the pool.
Favorite Movie: Shawshank Redemption.
Who would play you in a movie version of your life: My favorite actor is Denzel Washington but he may be a little old to play the younger me. (laughs)