NEWS
OK! Old School: Josie and the Pussycats Is So Entertaining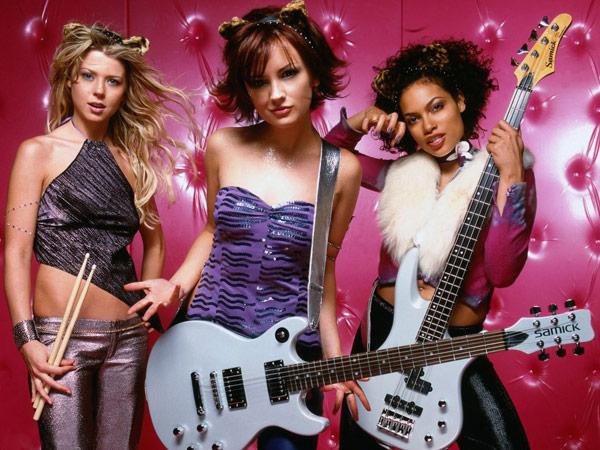 Obviously, 2001 was a great time for film. You've got Legally Blonde, Shrek, Princess Diaries, and the wildly, criminally under-appreciated Josie and the Pussycats.
Photos: Check out the super embarrassing old haircuts on these pop stars!
Josie and the Pussycats was the live-action, modern interpretation of the comic book about a girl band, starring a who's who of the turn of the millennium: Rachel Leigh Cook, Tara Reid (with a cameo from her then-beau, Carson Daly!), and Rosario Dawson. Here are a few reasons why you need to track down this movie immediately.
Article continues below advertisement
It's more intelligent than it has any right to be.
youtube=https://www.youtube.com/watch?v=XvVhTHJWFr0&w=420&h=315
The girls are psyched when they're signed to a major label, only to find out that the evil corporation behind their label is putting subliminal messages in their music to force impressionable teenagers to buy stuff. Cue a lot of meta commentary on consumer culture! All with snarking toward real brands.
Rachel, Rosario, and Tara have real chemistry.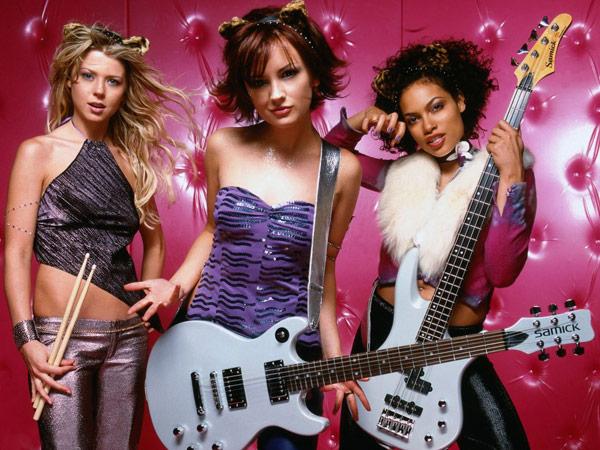 And even better clothes and makeup.
The songs for the movie are actually totally catchy.
youtube=https://www.youtube.com/watch?v=Geg32kRKmBc&w=420&h=315
They may be a fake band, but their pop-punk sound was infectious—and very on trend for 2001! The songs stand the test of time and are an excellent reminder that there aren't enough rocking girl bands in the world.
Do you remember this movie? Did you download any of the songs? Do you miss Tara Reid and Carson Daly? Tell us in the comments below or tweet us @OKMagazine.