NEWS
OK! Q&A: Lost's Michael Emerson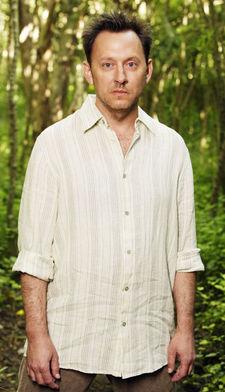 New episodes of Lost may not be coming back until 2008, but that doesn't mean fans aren't ravenous for any new details from the upcoming season. OK! chatted to (who plays Ben, the face of potential evil on the island) while he was busy shooting on location in Hawaii about what's in store for the new season.
How do you feel about having a set three seasons left on the show?
I think it's great. I think it's a bold choice on the part of the creators. It raises the stakes and it means we have a master story line. It's like, "hang on to your seats; it's coming." There's no room for playing around. It also means events will happen at a greater rate.
Article continues below advertisement
At the end of last season, the story went into the future. Will that play out this season?
Yes, and I think it's great because it makes fabulous juxtapositions. There are stories going on in the present, past, future and it makes for a puzzle. It raises the poignancy of the show. It's not just about adventure, but real consequences of sadness and loss. It's not going to get better and it may only get worse. It's thrilling and very adult.
Ben started out as a small role, were you surprised it turned into some much more?
I thought it was a great character and a great thing for the show to have a face and voice for the powers of darkness. The show at that point had explored the lost people versus the island, and it needed to get bumped up. At this point Ben is pretty deeply woven into the master story line, so I'm expecting to complete this season, but I can't tell yet what's going to happen. We have three or four intriguing new characters that add balance to the show.
Article continues below advertisement
Ben is a bad guy.
Well, the jury is out on that. I think he's brisk and he doesn't play around. He's ruthless and manipulative. Maybe people are being misdirected by the writers. They have a long story to tell. Ben lives in a world of ambiguity. We don't know what his motives are. Maybe it's something so important he has to act this way. People love that tension between what people do and what people seem to be.
So what else should people expect this season?
Lots. We're going to learn a lot and whether this whole experience — the crash, getting lost — has a positive or negative effect on the people. Does it have a happy ending? I don't know if it can. I think the ending will be morally ambiguous.
By Jocelyn Vena