NEWS
OK!'s 'Ask Heather' Advice Column: The 'RHOC' Star Answers Your Burning Q's Every Week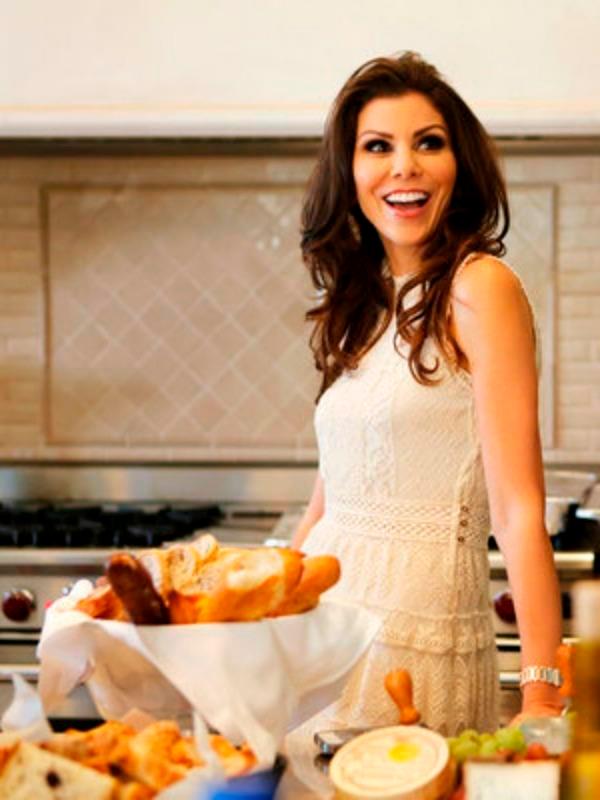 Real Housewives of Orange County star, mother, wife, and entrepreneur Heather Dubrow is dishing her best advice each week in our OK! column: Ask Heather!
Anyone who's watched Real Housewives of Orange County has glimpsed Heather's gorgeous home—you can also see it on her awesome website. She's currently renting with her family while she builds a brand-new house, so we asked her all about decor!
OK!: What can you do to a place when you're renting?
Article continues below advertisement
Heather Dubrow: I've had experience with this short term-rental and long-term rental. For me, if it's less than a year, you do nothing. You just put your things in and you make do. Now if you're gonna be in a rental long-term, like we're going to be, I really feel like you have to make it homier or else I would find it depressing. We are painting so that the kids have special colors and their rooms feel like their rooms. I wouldn't knock down a wall, but little touches make it really homey and livable.
OK!: How do you deal with the stress of a renovation?
HD: The best thing you can do is keep a sense of humor, because it is a limited time. Try to compartmentalize your home. If you're renovating your kitchen, which is probably the most challenging thing to do while living in your house, you make a little temporary kitchen. You get a microwave and a George Foreman grill and a mini fridge and you make it work. Turn it into an adventure for the family.
Article continues below advertisement
OK! Exclusive: Read Heather's tips for travel!
OK!: How often should you freshen up their decor?
HD: If you want to freshen up your house and you don't have the budget to do it, little things go a long way. You can change the complete look of a room with pillows and accessories. What people may notice from my home is that I like a very neutral palate, but I add pops of color. It's really fun just to get new pillows. Great style does not have to cost a lot of money. I am in Target all the time, and there are so many amazing designers that now design for Target and Kohl's and Walmart that you can really get such fabulous things on a budget.
OK!: How can a person determine their decor style?
HD: The most important thing is to choose what you love. It doesn't matter what people think, or if it goes together perfectly. If you choose pieces you love, they will go together. Life is long, you're not married to the sofa. Don't overthink it.
OK!: Where do you start when you're decorating a large space?
HD: I like to start with one large piece. Let's pick the bedroom, for example. In the bedroom, the focal point is clearly the bed. My husband and I have different tastes, as many couples do, so I said "Okay, let's agree on the bed." I gave him choices and he picked one and that's what we went with. I worked around that. If you're doing the living room, you start with the sofa.
Article continues below advertisement
Photos: See pics of Heather as a bridesmaid at Tamra's wedding this weekend!
OK!: What's a good way to fill in lots of open wall space without looking cluttered?
HD: I don't like a cluttered look so I tend to use larger pieces rather than lots of small pieces but that's a personal choice. I've seen people who have beautiful collections of smaller pieces on walls but I like the bigger looks. I also really like mirrors. They open up your room and it's an inexpensive way to dress up your room.
OK!: What do you think of mirrored furniture? Are there any trends you love?
HD: I think the mirrored furniture trend is classic. It's like leopard. I love leopard, and it comes in and out. If you use leopard and mirror appropriately, it's a timeless look. Mirrored furniture is very old Hollywood, very elegant.
OK!: Are there certain things you hate?
HD: I don't like unusable furniture. That's something I really have a problem with. Like when someone says you're not allowed to sit here, and it looks really delicate. My home is to entertain, so I think people should feel comfortable here.
Article continues below advertisement