NEWS
OK!'s Diet Confessions With Samantha Harris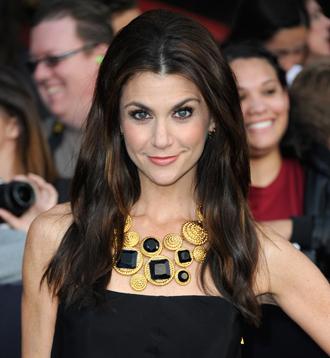 TV personality Samantha Harris reveals her favorite indulgences for OK!'s diet confessions. Samantha's choice for her last dessert on earth sounds like something we'd like to try!
OK!'S DIET CONFESSIONS WITH JEWEL
My Eating Habits in One Word
"Satisfying."
Last Time I Felt Guilty About Something I Ate
"Every time I finish a platter of sweet potato fries...but, boy, are they yummy!"
Healthiest Thing I've Eaten All Week
Article continues below advertisement
"Chocolate chunk cookies that I baked with my older daughter!"
OK!'S DIET CONFESSIONS WITH TIM GUNN
Last Time I Skipped a Meal
"It's rare, but most likely when running from shoot to shoot for ET."
I'd Want My Last Feast on Earth to Be...
"Sushi, followed by my other Friday night must-have: chocolate frozen yogurt topped with Thin Mint cookies."