NEWS
OK!'s Guide on How to Dress Like a 'Twi'-Hard!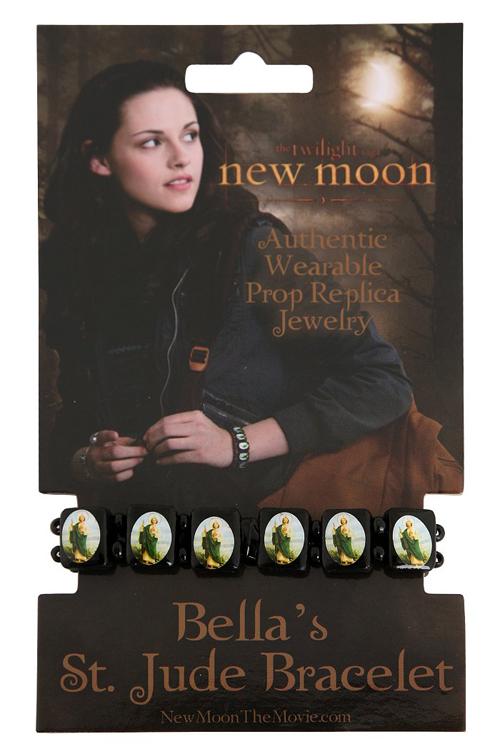 With the release of New Moon looming (only four days away!), many fans may be wondering how they can express their utmost appreciation for the beloved Twilight Saga. OK! has been delivering exclusive info in preparation for the much-anticipated premiere, and here is the next step in the countdown... Twilight Costumes!
Whether subtly showing support for 'Team Edward' vs. 'Team Jacob,' or wanting to unleash your inner Volturi, here are some suggestions on how to dress like a Twi-hard.
Article continues below advertisement
Bella Swan: Bella is somewhat of a "plain Jane." Part of her appeal is her all-natural look. A day-to-day Bella costume would consist of jeans and a T-shirt. Hot Topic has created an exclusive New Moon collection, and offers a licensed replica Bella Swan bomber corduroy jacket in hunter green. The hooded coat is embellished with a gold tone zipper in the front. The jacket ($78) paired with jeans and a T-shirt would complete the perfect Bella-esque look! Remember how wet and chilly Forks can be — Bella needs to keep warm! For a dressier Bella look, how about the green party dress she wore to her birthday bash at the Cullens? Hot Topic has you covered there as well. To add some additional accessories, try Bella's charm bracelet from The Twilight Saga: New Moon Apparel and Jewelry collection at Nordstrom.
The Cullen Family: The best dressed group in Forks, the Cullens are true fashionistas! Edward's sleek, sophisticated look is simple to piece together. Either pair a pea coat with jeans, or for a more dressy look go for a full suit dark with a dark-colored button down oxford shirt. Black retro sunglasses would also add to an Edward-esque ensemble. Some fun accessories for the Cullen clan are golden contact lenses (to bring out the intense, vamp look), Alice Cullen's choker and pixie hair cut, Rosalie's necklace or Esme's bracelet , all available on Amazon.com. To just show your support for Edward, try a Team Edward T-shirt from Nordstrom.
Article continues below advertisement
CHECK OUT THESE TWILIGHT OUTFIT NECESSITIES:
Charlie Swan: Fork's Chief of Police is an easy costume to assemble. Just don a sheriff hat and a gold star badge. For an additional touch, write Bella Swan's father on the star. No one will mistake you!
Jacob Black: Want to heat up the theater? Then go shirtless, as Jacob or a member of the Quileute wolfpack. All you need is low-rise jeans and a buff torso. And don't forget the Quileute tribal tattoo! Since it's hard to look like Taylor Lautner shirtless (plus you might not get into a theater) try the New Moon Wolf-pack T-shirt ($20) from Hot Topic. This shirt is also a good template to draw a replica of the Quileute tribe tattoo. If you just want to show your support for Team Jacob, try this tank from Nordstrom.
Volturi: To become one of the most vicious vamps around, it is as easy as a pair of red contacts and a long black cloak. The crimson red eyes are key indicator of the Volturi vampires. You can also where fangs. For an added accessory try the Volturi Crest necklace at Amazon.
Twilight Make-up: Apply lots of pale powder to embrace the Cullen family vibe. Also, to really look like you know your Twi-facts, don't forget that Twilight vampires don't leave typical puncture teeth marks, so it would be best to create crescent shaped bites. Bella has one of these on her hand from James. This little detail could add to your New Moon experience. Nordstrom has also come out with a Luna Twilight cosmetic line. The Luna Light First Light Face Glow ($24) can help achieve the perfect vamp skin: The product glides onto the face a subtle light-catching sheen, and "softens the skin's imperfections and enhancing elasticity."
Final Tip: You can always ride-up to the theater in a yellow Porsche!