NEWS
OK!'s Online Book Club: 'It's Kind of a Funny Story"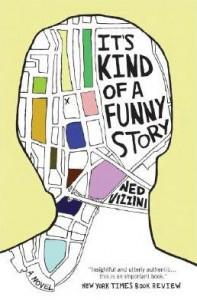 Reading a great book is always more fun when you've got some pals to gab about it with — the high points, the low points, the tear-jerking moments and everything in between. That's why OK! is continuing our book club, and the book you chose next is It's Kind of a Funny Story! Join us on the live blog at 8 p.m. as we discuss the end of the book Part 7: Six North, Monday through Part 10: Six North, Thursday.
Article continues below advertisement
Join in the chat with your questions, comments or just to get in on all the fun!
<a href="https://www.coveritlive.com/mobile.php/option=com_mobile/task=viewaltcast/altcast_code=1383e05eee" mce_href="https://www.coveritlive.com/mobile.php/option=com_mobile/task=viewaltcast/altcast_code=1383e05eee" >OK's Online Book Club: 'It's Kind of a Funny Story'</a>