NEWS
OK!'s Super Bowl Party Guide: Celebs Head to Hot Miami!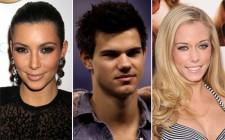 OK! is heading south for the dazzling hot sun in Miami for the 2010 Super Bowl XLIV where we'll once again be joining the A-list celebs and all-star athletes for a week of celebratory bashes and pre-game festivities as the New Orleans Saints and Indianapolis Colts get ready to rumble!
Playboy, which took last year off and decided not to throw their annual bash due to economic woes, is back in action this year (after all, no one wants to miss a chance to head to Miami in February). On top of being one of best the nightlife cities, Miami is also home to Jennifer Lopez, who will be making the party rounds along with some of the Twilight castmates and stars from our guilty pleasure, Jersey Shore!
Article continues below advertisement
OK! NEWS: SNOOKI STALKS THE STARS AT THE GRAMMYS!
While we hope we don't come back looking like a Snooki-colored Oompa Loompa, we can guarantee that we'll return to NYC with a tan after a week of party-hopping and poolside festivities. We'll be swinging by Kari Feinstein's Style Lounge, the Hennessy Black Penthouse and Hotel 944 at Eden Roc during the day.
Here are OK!'s top 10 bashes this year:
WHAT: DIRECTV's Fourth Annual Celebrity Beach Bowl
WHEN: Feb. 6
WHO: Taylor Lautner, Chace Crawford, Jessica Szohr, Marisa Miller, Christian Slater and Kevin Dillon
THE DISH: Technically this is a day event, but between the open bar we remember from last year and the musical performance by The All American Rejects, it will be one of the hottest events in South Beach. The who's who of the entertainment world and former and current NFL athletes will face off in a no-holds-barred flag football game. We've got 5-1 saying Crawford doesn't have a chance against Lautner.
Article continues below advertisement
CLICK HERE FOR ALL OF OK!'S TAYLOR LAUTNER NEWS & PICS!
WHAT: The 2nd Annual Big Give Big Game
WHEN: Feb. 6
WHO: Michael Bay, Jennifer Lopez, Chace Crawford, Matthew Morrison, Kristin Cavallari, Jerry Bruckheimer, Ben Roethlisberger
THE DISH: The Giving Back Fund and producer/director Michael Bay host this invitation-only cocktail and dinner fundraiser at the private home of the Transformers and Pearl Harbor director. Celebrities, athletes and recognized business elite unite for philanthropy while sipping cocktails courtesy of Dewars Signature.
WHAT: ESPN The Magazine's NEXT Party
WHEN: Feb. 5
WHO: Mark Sanchez, Jeremy Shockey, Andy Roddick, Jesse McCartney, Selita Ebanks, Nick Swisher, Nancy O'Dell and Karina Smirnoff
THE DISH: A 25,000-square-foot tent on the beach is being erected for this bash where celebs and athletes will dance the night away under the Miami sky while Keri Hilson and Ne-Yo perform and Q-Tip DJs.
WHAT: Axe Lounge at LIV
WHEN: Feb. 6
Article continues below advertisement
WHO: Jennifer Lopez, will.i.am, Kim Kardashian, Kristin Cavallari, Audrina Patridge and Stephanie Pratt
THE DISH: The Fontainebleau Hotel is raging with parties all weekend but this bash includes stars from Keeping Up With the Kardashians, The Hills and Laguna Beach stars all in one spot!
CLICK HERE FOR ALL OF OK!'S KIM KARDASHIAN NEWS AND PICS!
WHAT: EA SPORTS' Madden Bowl XVI Championship
WHEN: February 4
WHO: The Game, Chad Ochocinco, Percy Harvin, Patrick Willis, Jared Allen, Tony Gonzalez, Maurice Jones-Drew, DeMarcus Ware, Brandon Marshall, DeSean Jackson, Mark Sanchez and Justin Tuck
THE DISH: Hip-hop artist The Game and Cincinnati Bengal's Chad Ochocinco will battle in an Xbox 360 championship for supremacy in Madden NFL 10 while dozens of super star NFL players watch on at the Clevelander Hotel. Afterward, Game will deliver a special performance for partygoers.
Article continues below advertisement
WHAT: Playboy's Legendary Super Bowl Party
WHEN: Feb. 6
WHO: Akon, Fergie, Dancing with the Stars' Joanna Krupa and Jamie Kennedy
THE DISH: This annual party at the Sagamore Hotel with cocktails by Bacardi and a special performance by The Black Eyed Peas is just one of Playboy's fun festivities. If you want to see Nelly Furtado, LeAnn Rimes and boyfriend Eddie Cibrian, check out the Playboy Golf VIP Players celebrity golf tournament on Feb 3, the Super Scramble, at the Woodmont Country Club. Who doesn't want to see T.O. mingling with former country star-turned tabloid regular/Lifetime movie actress LeAnn?
WHAT: Pepsi Refresh Project Launch Party
WHEN: Feb. 5
WHO: Rihanna, Joel Madden and Benji Madden
THE DISH: Celebrities and athletes will gather to celebrate at Fontainebleau's LIV nightclub for the launch of The Pepsi Refresh Project. Good cause and guaranteed great music!
WHAT: Super Skins Kick-Off Party
WHEN: February 4
WHO: Nick Lachey, Jimmie Johnson, Snoop Dogg, Joey Fatone, Drew Lachey, Jerry Rice, Dhani Jones, Ken Griffey Jr., Jason Taylor and Jamie Moyer
Article continues below advertisement
THE DISH: Nick Lachey and four-time reigning NASCAR Sprint Cup Champion, Jimmie Johnson host a kick off party for their annual Super Skins Celebrity Golf Classic event with a special performance by Snoop Dogg at Hotel 944 at The Eden Roc Hotel.
WHAT: 7th Annual Leather & Laces Super Bowl party
WHEN: Feb. 5
WHO: Kim Kardashian, Holly Madison and Roselyn Sanchez
THE DISH: This is the bash that all the guys love, because it's flowing with hotties and with two of E!'s hottest reality stars hosting, this year will be no different.
WHAT: Kendra's "Super Bunny Friday" and "Super Bash" Parties
WHEN: Feb. 5
WHO: Playboy Playmate and E! reality TV Star Kendra Wilkinson Baskett at Passions. Michael Irvin, Deion Sanders, Alex Rodriguez, Will Ferrell and Johnny Damon at Opium.
THE DISH: The former Girls Next Door star and new mom will host a bash at Opium at the Seminole Hard Rock Hotel and Casino, while just next door at Opium Nightclub, Michael Irvin will be throwing a bash with his celeb and athlete buds.