NEWS
OK!'s Top Celebrity Meltdowns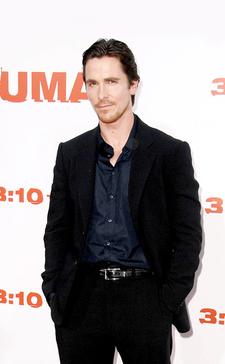 Now that Christian Bale has apologized for his on-set screaming frenzy, we thought we'd revisit some of the all-time great celebrity meltdowns that have been recorded for posterity.
And some of these contain some very explicit language -- so don't say you weren't warned!
Seinfeld Scorned By Larry King
This isn't the most explosive outburst. But it's made our list because it's quite shocking to see that charming Jerry Seinfeld who we all grew to know and love getting all snippy with Larry King because he fails to fully realize how massively important Seinfeld was.
Article continues below advertisement
It also deserves a mention because, in this 2007 interview, the comic actually utters the legendary motto of all narked stars: "Do you know who I am?"
Chris Martin gives the BBC the 'Cold' shoulder
Far from being flattered that someone was treating his music as if it were high art, Coldplay's Chris Martin inexplicably storms out of this 2008 interview, accusing the terribly proper English reporter of behaving like a common hack.
Alec Baldwin shows some less-than-tip-top parenting skills
This 2007 answer machine message from 30 Rock star Alec Baldwin would be pretty distressing -- even if it weren't being left on the cell phone of his 11-year-old daughter, who hadn't turned it on for a pre-arranged call from her dad.
But at least they're pals again now.
O'Reilly Gets Riled Up
Right-wing pundit Bill O'Reilly usually lets his anger out as righteous indignation. But on this vintage clip he just has a good old (and very swear-y) hissy fit.
Article continues below advertisement
Andy Kaufman and Jerry Lawler Come To Blows
Now from the anger archives, here's a TV confrontation that spilled over into violence. In 1982, pro wrestler Jerry Lawler had enough of comic Andy Kaufman's lip on Letterman, and gave him a good smack in the chops to show it.
No one screws with Cruise!
Tom Cruise has become something of a master of the onscreen meltdown. We all know the Oprah 'incident', and the Matt Lauer row. But here's a lesser know gem, this time with Tom going off on a British prankster in 2005.
When directors attack
Compared to the way director David O. Russell speaks to actress Lily Tomlin in this leaked tape, Christian Bale sounds like he was just giving out some friendly advice. These too went at it on the set of I Heart Huckabees in 2004.
Akon throws child
As Akon well knows, nothing expresses your displeasure like throwing a teenager. This clip from 2007 earned him the nickname Akoncussion in some circles.