NEWS
Oksana Grigorieva Not Charged With Extortion, Mel Gibson Headed to Court for Battery Charge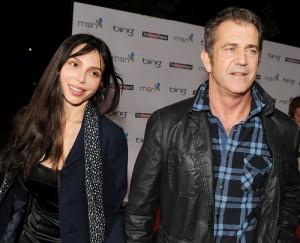 Oksana Grigorieva is finally one step closer to moving past her legal woes and troubled relationship with Mel Gibson. The actor's ex will not be charged with felony extortion.
Oksana will not be charged with felony extortion stemming from a $15 million deal she signed and dismissed during a child custody mediation with Mel in May 2010, TMZ reports.
Article continues below advertisement
In the alleged deal, Oksana was promised a house along with assets and in exchange she promised she wouldn't release the infamous audio tapes of Mel's rant.
"Ms. Grigorieva will now concentrate on co-parenting Lucia, resuming her charitable work for the children of Chernobyl and moving forward with her life," her rep told TMZ.
Mel is headed to court right now to face a judge and plead no contest to misdemeanor battery. Stay tuned.